Antarctic ice shelf rift grows as massive chunk tries to break free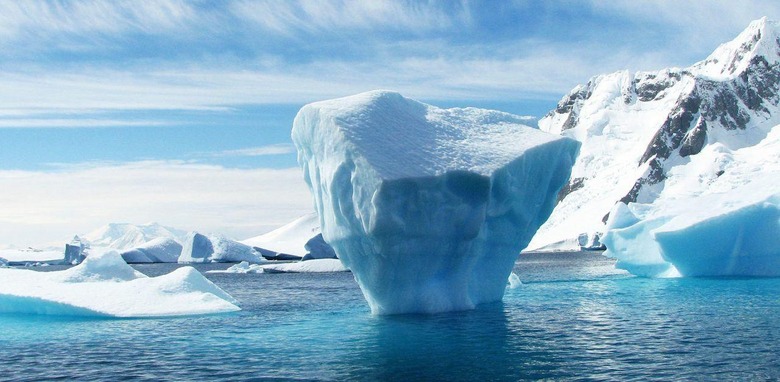 The UK-based Antarctic research project MIDAS has issued an update about the Larsen C ice shelf rift, saying it grew by 10 kilometers (6.21 miles) over the course of January. The expansion was determined using the European Space Agency's Sentinel-1 satellites, and it brings the total rift size up to a scary 175 kilometers. Only 20 kilometers of ice connect the iceberg with the ice shelf's edge.
The image below is MIDAS's representation of the ice shelf and the large piece — measuring about 5000 square kilometers — that is about to break free. The yellow portion represents the rift over 2010 to 2014, the orange to 2016, the purple by the first of this year, and the white portion shows the rift that formed between January 1 and January 19.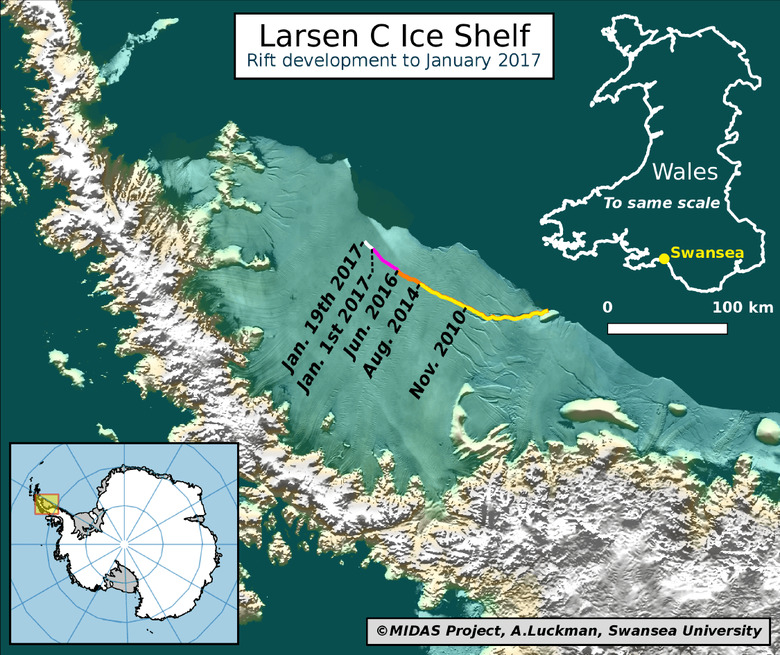 The Larsen C ice shelf is following in the footsteps of Larsen B, which broke apart in 2002 after a similar rift caused a "calving" (breaking free of ice). If this new iceberg breaks free of the Larsen C ice shelf, it'll lose more than 10-percent of its current area. Whether Larsen C will disintegrate as did Larsen B is yet to be seen.
MIDAS says that once this calving happens, the remaining ice shelf will be less stable than it was before the rift formed. This is the fourth-largest ice shelf in the Antarctic, and it represents an increased destabilization in the region.
SOURCE: MIDAS