Another postpone on Sigma's 18-250mm F3.5-F6.3 DC OS HSM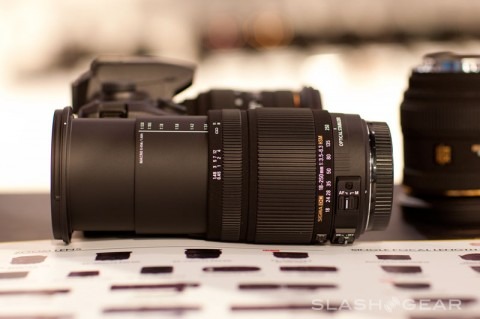 Sigma is having hard time to deliver the new 18-250mm F3.5-F6.3 DC OS HSM zoom lens. The EF mount was previously scheduled to hit the street of Akihabara in the mid February, but later pushed to March 15th and now we are looking at another month of postponement.
So, what's fuzz about the small aperture digitally optimized extended zoom lens?
Couple weeks ago, we dropped by Sigma booth at PMA 2009 to get a first hand video intro and played with one. From a quick test, the OS (Optical Stabilizer) worked as advertised, focusing was quiet and fast thanks to the additional HSM (Hyper Sonic Motor) that's not presented at current 18-200mm version. Additionally, the zoom mechanism is much smoother than previous model without the "Stick-n-Slip" operation.
When will Sigma get this puppy out on the street? Current development is April and has a suggest retail at $799 for Canon mount. Given their track record, we'll knock on wood and wait to see if there's more put off to a later time.