Another 30th Million Milestone from Canon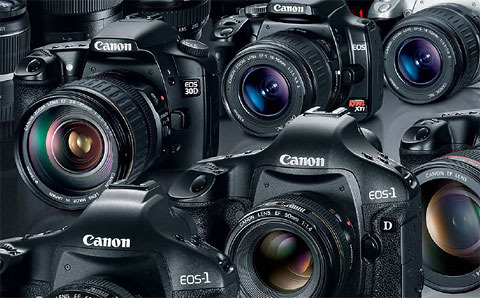 Last year around the same time Canon celebrated the cumulative production milestone of 30 million for interchangeable EF lenses. Today, the digital line of EOS series camera reaches the 10th million unit threshold and 30 million production growth with the combine of the company's EOS-series film and digital single-lens reflex (SLR) camera together.
Canon adopted the bayonet mounted EF lens 20 years ago. It was a revolutionized change in Auto-Focusing system back in 1987 as the new mount uses a built-in motor inside the lens itself for focusing; resulting in a much faster Auto focus compare to transitional in-camera focusing mechanism. The fully electronic transition was further enhanced to allow Image Stabilizer and auxiliary features that were not possible with mechanical linked FD mounted.
The rapid growth of EF line reached 10 million units in 1997, 10 years after the birth of EF mounted and passed the 20-million mark in 2003. Short after 4 years, also marks their celebratory 70th anniversary, Canon reached the 30-million milestone in a short 20 years of production. The achievement also commemorates with the new launch of Canon flagship EOS-1Ds Mark III as the and world fastest Digital SLR, EOS 1D Mark IIII.
Achieving the cumulative production quantity 30000000 units of CANON and single-lens reflex camera EOS series [via nikkei net]