Anonymous takes down Vatican website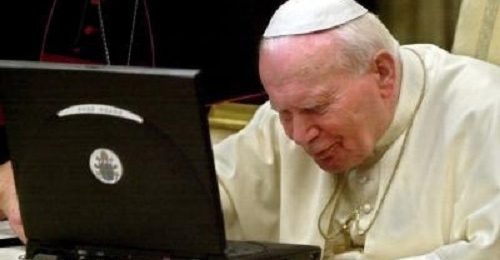 Notorious hacker group Anonymous has taken down the Vatican's website today in an attack against the scandals and conservative doctrine of the Roman Catholic Church. The Italian branch of the hacker group claimed responsibility for the breach and even posted a statement listing the Church's misdeeds throughout history.
"Anonymous decided today to besiege your site in response to the doctrine, to the liturgies, to the absurd and anachronistic concepts that your for-profit organisation spreads around the world," said the hackers in a statement posted to its Italian website. "This attack is not against the Christian religion or the faithful around the world but against the corrupt Roman Apostolic Church."
The attack comes just a day after a high-profile bust of another hacker group, LulzSec. Five hackers in Britain, Ireland, and the US were charged on Tuesday. The groups, however, are loosely organized and the bust doesn't seem to be hampering their activities. Today's take down of the Vatican website comes after a failed attempt last year.
[via Reuters]