Anonymous strikes again: Hacks law enforcement supply website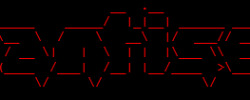 Earlier this week, AntiSec, part of Anonymous, hacked and defaced Panda Security's PandaLabs website after the FBI arrested five members of LulzSec. AntiSec have struck again, this time hacking New York Ironworks website, a company dealing in law enforcement supplies. They also posted a message taunting the FBI.Proclaiming themselves the "knights of the lulz", AntiSec posted the following on the hacked website, directly aimed at the FBI:
TO FBI AND OTHER S**TS

YOU HAVE OUR LOGS, WE HAVE ALL THOSE PMs AND PRIVATE CHATs U DONT WANT TO MAKE PUBLIC

YOU REALLY F**KED IT UP TRYING TO TRAP PEOPLE
Earlier in the week AntiSec confirmed that Panda Security were activity participating in DoS attacks in an attempt to infiltrate the group, and this latest taunt at the FBI indicates that perhaps that organization was also engaging in illegal activities in order to get closer to those involved in AntiSec and Anonymous.
At the end of their message, AntiSec also released hundreds of usernames and passwords, as well as logs indicating the group had gained root access to the website, allowing them to deface the website. All of this was headed up by a video of the final moments of Fight Club, a nod perhaps towards Project Mayhem, a small group of individuals in the film also committed to performing sabotage.
All of this comes after the arrests earlier this week of five LulzSec members, along them the leader, Hector Xavier Monsegur, also known as "Sabu". Monsegur was arrested in June 2011 and had been cooperating with the FBI in order to bring down the group from the inside.