Anonymous hacks Singapore The Straits Times newspaper blog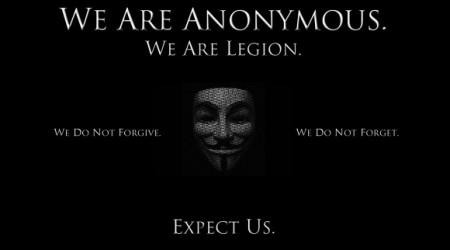 We mentioned yesterday that hacker group Anonymous had issued a threat against the Singapore government. Word has now surfaced that a Singapore newspaper blog site owned by The Straits Times was hacked by a person claiming to be associated with Anonymous. The newspaper says that it removed the page from a website that features blog posts by staff writers.
The Straits Times says that the page was defaced by hacker. The hack was performed allegedly because journalists at the publication wrote a "very misleading" blog post about a threat reportedly issued by Anonymous against the Singapore government. The Straight Times says that it has filed a police report and government agencies are on alert.
The hacking attacks occurred about a week after Singapore announced that it planned to spend $105 million over the next five years to make its computer networks more secure from hacker attacks. The Singapore government has been accused of attempting to censor the Internet due to a policy that requires some news websites to obtain licenses and possibly remove offensive content.
The Singapore government maintains that those policies are intended to ensure a minimum journalistic standard within the country. The message left on the blog page at The Straight Times demanded that the journalist who wrote the article resign or apologize within 48 hours. If neither act happens, Anonymous claims it will take more serious action.
SOURCE: Cachevalleydaily