Anki OVERDRIVE adds hulking big rig Supertrucks to its roster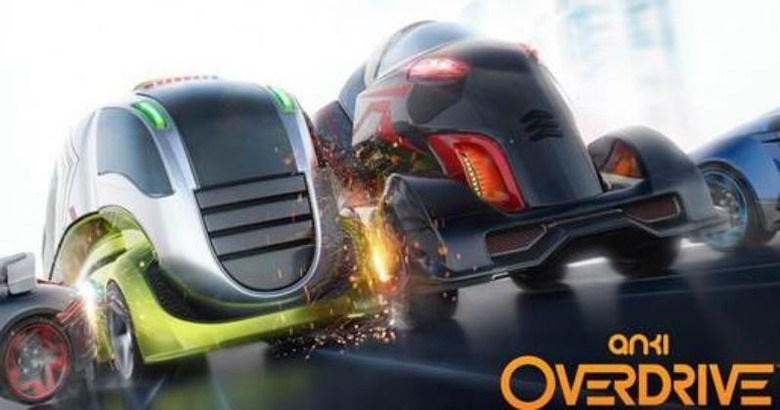 Toys-to-life isn't dead, at least not yet. That is somewhat the hidden message that Anki is sending the market as it launches two new additions to its AI-controlled fleet of toy cars. These Supertrucks, the flaming red X52 and the cool green Freewheel, are meant to mimic the menacing forms of their real world big rig counterparts. However, they are able to accomplish what real, giant trucks should never be allowed to do: race on the road at neck breaking speeds and cause other vehicles around it to veer off the road to their demise.
Anki enjoyed the limelight when it was featured at Apple's WWDC stage in 2013, offering a then unheard of combination of toys, robotics, AI, and mobile device. Each car in Anki's DRIVE system is given a personality and is mainly driven by AI. Players, however, can use their smartphones to use "weapons" unique to each car, which could affect how other cars perform on the track. Of course, those weapons are invisible in the real world and really only exist in the app and the car's AIs.

Before today, Anki's selection was basically limited to only cars, though they come in very different shapes and characteristics. There are currently four in that roster, but now they will have to begrudgingly make way for two giants, each with their own special deadly weapon. The X52 Supertruck features a Pulse Ram that can blast other vehicles off the track. Freewheel's Gravity Trap, on the other hand, has the devastating effect of completely shutting down other cars, causing them to lose total control.
But those big rigs need not to be your enemies, depending on your luck. The arrival of the new Supertrucks also introduces a new game mode called "Take Over". Competing Supercars try to break through a Supertruck's defenses and the first one to successfully do so gains control of the truck to use it against its rivals.
The new Anki OVERDRIVE Supertrucks go on sale October 3. The truck themselves will cost $59.99 each.