Anker's new iPhone 11 MFi flash is made for mobile photographers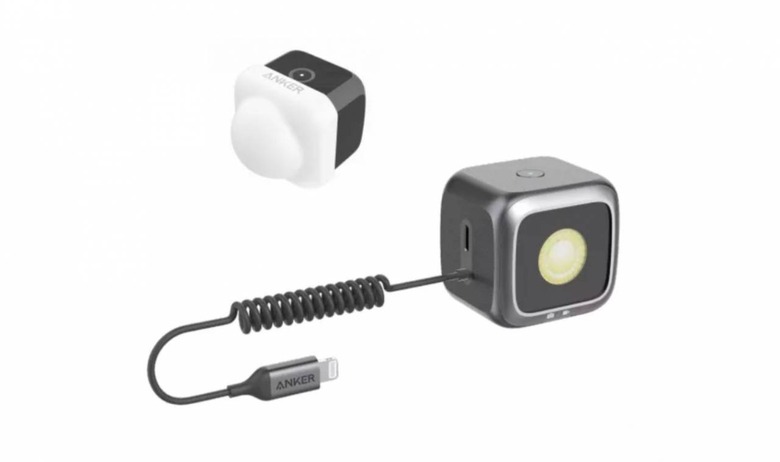 Following a recent report that claimed such devices were inbound, Anker has launched a new Made-for-iPhone (MFi) mobile lighting accessory for the iPhone 11. Unlike select competing products, Anker's new flash connects to the iPhone 11 using the Lightning cable, enabling it to sync with the handset's shutter and work with Apple's native camera app, as well as third-party camera options.READ: Manufacturers may be preparing MFi photography lights for iPhone 11
Earlier this month, 9to5Mac published a report claiming that Apple had sent new specs to manufacturers participating in its Made-for-iPhone/iPad (MFi) program. The new specs concerned external mobile photography lighting accessories like strobes and flashes, the report had claimed, something that has seemingly been proven true with the launch of Anker's new external flash product.
The external flash is a small cube-shaped LED with a curled Lightning cable attached to it. According to Anker, its light is the first of these mobile photography accessories to launch with MFi certification. The model only works with the iPhone 11 and the iPhone 11 Pro, which is what we expected based on the aforementioned leak.
The iPhone LED Flash features a built-in rechargeable battery that can power up to 10,000 flashes, according to Anker. The cube likewise features a quarter-inch ISO mount for connecting it with other photographer accessories. A detachable diffuser is included with the kit to soften the light when necessary.
Anker says users can expect its light to have enough power to illuminate objects located at two times the range with four times the brightness level. The model is available as of Friday for $49.99 USD. It appears safe to say that we'll be seeing other MFi-certified mobile photography lighting accessories arrive in the future.