Anite and LG complete first LTE conformance test case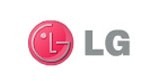 There are lots of milestones that go along with rolling out a completely new type of mobile service like LTE. One of the milestones is to test the conformance of LTE handsets with older networks and with new LTE test networks. LG and a wireless testing firm called Anite have announced that they have completed the first LTE conformance test case.
Conformance testing is said to be a fundamental part of rolling out leading edge technologies like LTE because it ensures that new handsets and data cards will deliver the applications and services that end users expect. The testing also confirms that the new LTE supporting products will work seamlessly with existing users and networks.
The testing completed by LG and Anite represents the industry's first completed conformance test cases. "LTE device certification is essential in ensuring that next generation LTE wireless devices meet customer expectations. Working with LG is speeding the availability of the first LTE test cases to LTE developers, enabling the wireless industry to deploy the technology successfully and more quickly," said Paul Beaver, 3GPP Director, Anite. "Our customers can be confident that investing in Anite's products will meet their conformance testing needs, maximizing their test system utilization and return on investment."