Animal Crossing: Pocket Camp launched: here's how to get it [APK Download]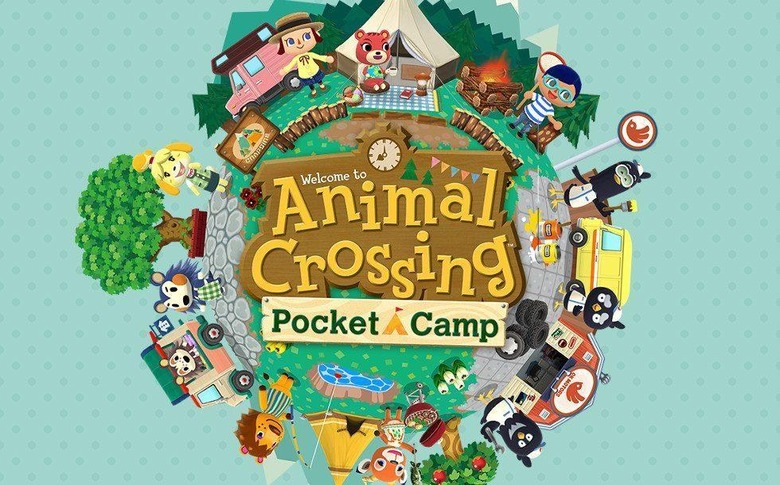 It hasn't even been 48 hours since Nintendo announced the form that its Animal Crossing franchise would take on mobile and it's already available for a select few in one market. Animal Crossing: Pocket Camp, the campsite management version of the game, is now available for download from Google Play Store and the iTunes App Store, at least if you're living in Australia. As always, there are ways to bypass those checks, if you're willing to go through the hoops and accept potential problems in the future.
Animal Crossing: Pocket Camp is Sims meets Dragon City meets, well Animal Crossing. You are the latest recruit to take care of a particular campsite, make it grow, and attract campers. Your task, then, is to scour the surroundings for animals needed assistance to earn rewards which you can then use to buy decorations and resources.
If that's your type of game, or if you're a fan of everything Animal Crossing, then Pocket Camp is yours to enjoy. If you're in Australia, today's your lucky day, as you can simply hit the links below to download the game in no time flat. If you're from another part of the world, however, you will need to take some extra steps.
Android users have it easy, unsurprisingly. Simply download the APK from APKMirror, temporarily allow installing from unverified sources, and install the APK. You do need to be aware of the potential dangers in sideloading apps outside of Google Play Store, so install at your own risk.
The process for iOS is a bit more convoluted but, no, you don't have to jailbreak your iPhone. In a nutshell, it involves signing out of your current Apple ID account and creating a new one. The important bits is to select Australia for you region and to select None for payment options. Once that's done, you easily download Pocket Camp as if you were in Australia.
The process, while not exactly illegal, isn't completely foolproof, especially on the iOS side of things. Further complications arise when you link your Nintendo account to this Australian version of the game, in which case you won't be able to unlink it should the international version comes out. Given that Nintendo promised the full launch soon, it might not be worth going through all that if you can wait.
Download: Animal Crossing: Pocket Camp (Google Play Store), (iTunes App Store), (APKMirror)