Angry Birds Seasons getting a new pink-feathered character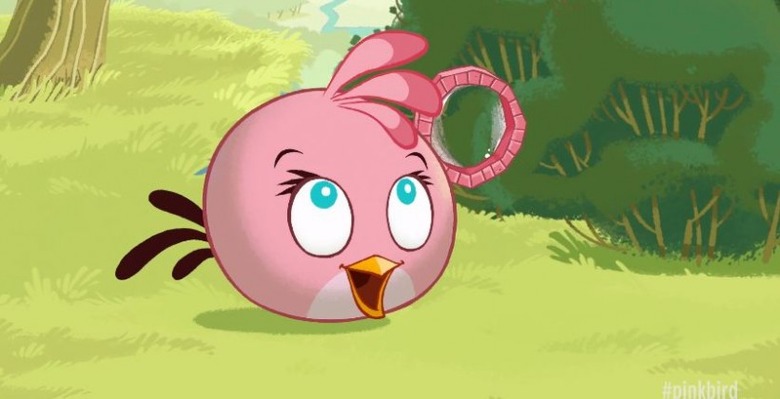 Rovio has introduced a new character for Angry Birds Seasons, a pink-feathered fowl who apparently likes to blow bubbles. This new bird, named simply "Pink Bird," will be debuting in a new update for the immensely popular game. Alas, we don't know when the update is scheduled to land, but with Rovio giving the update the title of "Back to School," it seems it should be arriving before long.
Judging from Rovio's new animated short below, Pink Bird appears to be a bit more light and dainty than the other birds we've used to take down the pigs. She's shown using bubbles as a weapon, distracting the pigs in the video with with an egg-shaped one, but how these will be used in the game is still unclear. Despite not knowing the Pink Bird's actual use in the game, we're sure many fans are simply excited by the prospect of having a new bird in their arsenal.
Angry Birds Seasons: Back to School will be the 13th update for the game, with the first update, Trick or Treat launching way back in October 2010. It's been an incredibly successful ride for Angry Birds Seasons and the larger Angry Birds franchise, and lately we've been seeing Rovio begin to branch out with new games like Amazing Alex. Angry Birds will likely remain Rovio's main focus for quite some time though, as Angry Birds Space – the latest installment in the series – proved that fans will still eat up anything related to the franchise.
Just like all of the other Angry Birds Seasons updates, we're expecting that this one will be free when it launches. Aside from the Pink Bird, Back to School will add a variety of new levels, though just how many the update will add is unknown at the moment. Keep an ear to SlashGear, as we'll be sure to let you know once Rovio spills more details on Angry Birds Seasons: Back to School.