Angry Birds partners with F1 driver Heikki Kovalainen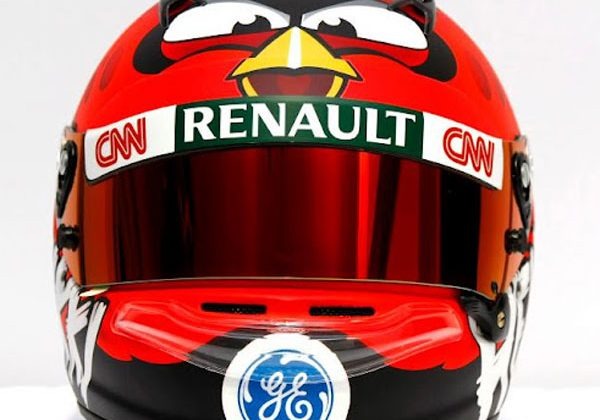 The game Angry Birds has hurled itself into an advertising deal with Formula 1 driver Heikki Kovalainen. I hope we see some Angry Birds pigs and other images on the side of his car, but that's not confirmed. What is confirmed is that Kovalainen will have the geekiest and most awesome helmet on the starting grid at the F1 race in Melbourne, Australia this weekend.
His red helmet will be decked out with a red Angry Birds face on top and what appears to be other Angry Birds artwork on the sides. I'm sincerely hoping Rovio put Angry Birds green pig artwork on the helmet of whomever Kovalainen's main competition is. That would be so awesome to see a red bird chasing around a green pig on a F1 track.
There will be a cobranded merchandise line released later this spring apparently along with the web game that will see Angry Birds levels with a racing theme. Other content will launch later in the summer, maybe we'll see Angry Birds Race to follow-up Angry Birds Space.
[via Heikki Kovalainen]