Angry Birds NSA sharing strongly denied by Rovio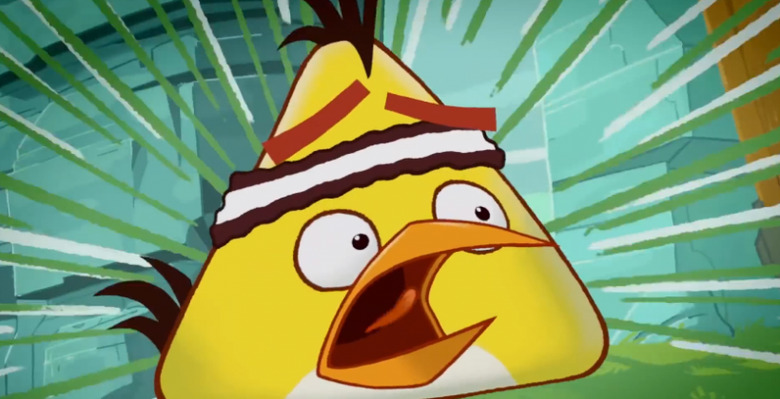 Upon hearing that they were the latest subject in the seemingly never-ending strand of suggestions for NSA entry points into your daily life, Rovio has suggested that they've had nothing to do with Angry Birds user-data insecurities. Rovio has gone so far as to point their finger, instead, at third party advertising networks. It's through them, they say, that it's possible Angry Birds user data has been pushed.
Of course Rovio isn't saying that person end-user data is being shared in any way without said users' permission. Instead, they say, they're completely against any sorts of goings-on, and that they do not allow any third party network the use or the handing-over of personal end-user data in any way – from their apps, that is.
"Rovio Entertainment Ltd, which is headquartered in Finland, does not share data, collaborate or collude with any government spy agencies such as NSA or GCHQ anywhere in the world.

There has been speculation in the media that NSA targets Angry Birds to collect end user data. The speculation is based on information from documents leaked by Edward Snowden.

The alleged surveillance may be conducted through third party advertising networks used by millions of commercial web sites and mobile applications across all industries. If advertising networks are indeed targeted, it would appear that no internet-enabled device that visits ad-enabled web sites or uses ad-enabled applications is immune to such surveillance. Rovio does not allow any third party network to use or hand over personal end-user data from Rovio's apps." – Rovio
So supposing you're a third-party advertisement distribution point, you may want to check in on how closely your network is being watched. With a massive – and getting ever-more-massive – company like Rovio getting blamed for an issue such as this, there's no telling how far they'll go to make certain the public isn't blaming them for something they didn't do.
Rovio CEO Mikael Hed has also suggested that they will be examining all advertising networks they work with to check in on how they operate. With a release title like this one, you know Rovio means business: "ROVIO DOES NOT PROVIDE END USER DATA TO GOVERNMENT SURVEILLANCE AGENCIES."
"In order to protect our end users, we will, like all other companies using third party advertising networks, have to re-evaluate working with these networks if they are being used for spying purposes." – Rovio CEO Mikael Hed
Stay tuned – we'll likely hear more from Rovio on this effort in the near future. Meanwhile have a peek at the NSA-laden news list below to keep up-to-date on all points of entry!
VIA: Rovio