Angry Birds Heikki coming June 18th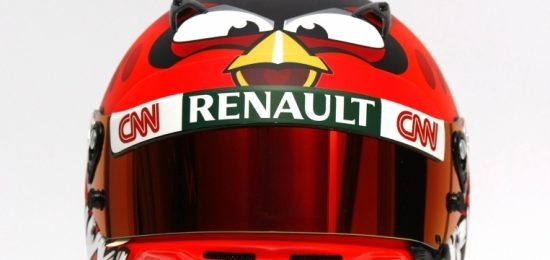 When will the pain end? Not anytime soon, apparently. Rovio is content to milk the Angry Birds franchise for all it's worth, announcing that the next installment will involve motor racing. Angry Birds Heikki will be a web-based game that will launch on June 18th. Rovio say that the game won't be a radical departure from existing Angry Birds games, but will feature "racing themes."
The partnership between Rovio and Heikki Kovalainen will create a new line of merchandise for both parties. Rovio didn't go into great detail regarding the upcoming game, saying: "The co-branded merchandise line will be released later this spring with the webgame, which will feature fun Angry Birds game levels with a racing theme in addition to other bespoke content, launching later in the summer."
The Angry Birds franchise recently hit one billion downloads across all platforms the games are offered on. Rovio also recently acquired the IP rights to Casey's Contraptions, and will rework the game with new levels and artwork, reinventing the game as Amazing Alex. If that doesn't appeal to you, there's only a month to go until you get to play Angry Birds Heikki.
[via The Next Web]