Angry Birds Heading to Xbox LIVE Arcade, PlayStation Network & WiiWare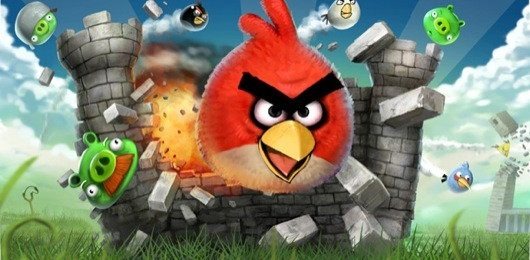 We could say that Angry Birds is popular, but that would be an understatement. The game, which has made its way from iOS to webOS and Android, is a mobile title that lets you sling-shot birds from a set location, and take down structures where pigs reside, all in hopes of collecting points while you take out the pigs. The game's popularity has been insane, and it looks like Rovio, the developer behind the game, is getting ready to expand the horizons of some angry birds.
At the first ever Social Gaming Summit, which took place in London recently, Rovio's CEO Peter Vesterbacka confirmed that the bird-flinging title is indeed heading to the Xbox LIVE Arcade, PlayStation Network, and WiiWare. Vesterbacka also said that this new console version would be the beginning of the future of the Angry Birds IP.
However, it looks like the console versions of the title are going to hit the market before an official sequel. Interestingly enough, Vesterbacka did say that fans of the game could expect to see a twist in the game's story, and instead of seeing it unfold through the eyes of the Birds, we'd actually get to see how it all went down, according to the pigs. Exciting, right? There's no word on a release date, for either the inevitable sequel, or the console versions of the title. Let's just go ahead and start hoping for soon.
[via Pocket Gamer]