Angry Birds Friends update brings new Halloween tournament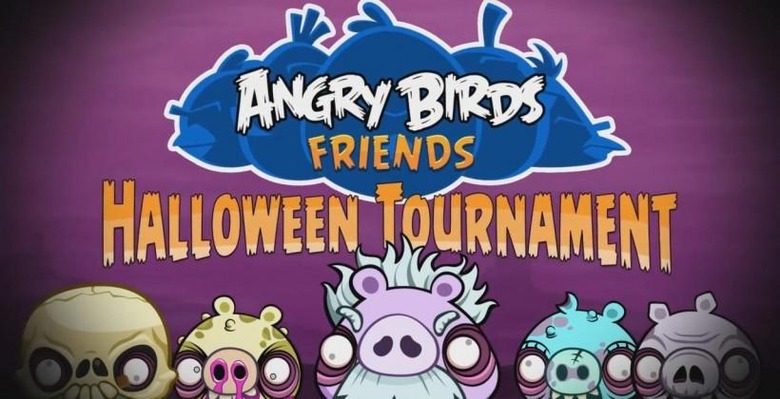 With Halloween coming up fast, Rovio has gotten into the holiday spirit, and is pushing out an Angry Birds Friends update that brings along a spooky-specific Halloween theme. In addition, starting tomorrow a new Halloween Tournament will be launched, bringing with it some gaming particulars that last for one week.
As far as the Halloween theme update goes, with it comes some fun and spooky changes, including skeletons, zombie pigs, and such. You can get a visual idea of what the update brings by checking out the video below, though if you've played any of the past Halloween-centric Angry Bird games, you'll already have a good idea about what you'll get.
The Halloween Tournament brings its own specifics, with the challenge lasting the duration of one week. Over the course of that week, one new level will be introduced per day over the course of six days, giving gamers a total of six new levels to play through. Says Rovio: "Step into this ghoulish world if you dare and look out for those pesky Zombie Pigs! Plus, we're introducing all-new custom slingshots!"
In addition to that new slingshot, the tournament will bring a Skip the Wait add-on, unlocking all six new levels at once rather than daily. The Hunter is a $5 add-on option bringing about a giant bird named Terence. Avatar Pack and The Spooky Bundle are also being offered, giving players all the add-ons rather than having to grab them one at a time.
SOURCE: Talk Android