Angry Birds AR: Isle of Pigs puts Apple ARKit to work this spring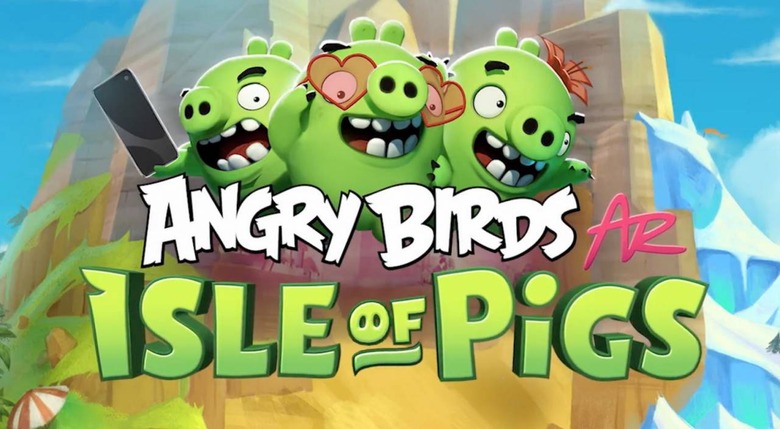 GDC 2019 kicks off today, and one of the big announcements from the first day involves Angry Birds, which will soon be making the jump to augmented reality. Today, Rovio and Resolution Games announced Angry Birds AR: Isle of Pigs, which is something of a follow up to the virtual reality game of the same name. While Angry Birds is a franchise that's seen a ton of releases over the years, augmented reality could give us a fresh spin on its age-old gameplay.
For now, Angry Birds AR has only been announced for iOS devices. Specifically, the game will run on the iPhone 6s or later, 5th-gen iPad, 6th-gen iPad, all iPad Pro models, and the new iPad Air and iPad mini that were announced just yesterday.
We're not sure if we'll ever see the game on Android, but considering the heavy focus on Apple's ARKit in today's announcement, we're guessing that this is probably going to be an iOS exclusive. At the very least, it'll probably be exclusive to iOS devices for a good while after launch, even if support for other platforms is something that's planned for the future.
In any case, it sounds like Angry Birds in AR will function pretty much the way you'd expect it too. You'll be able to use your phone to place 3D levels in the real world, which is something that could change gameplay significantly. Since you're attempting to topple 3D towers across 40 levels, the augmented reality angle means that you can walk around the structure to view its different sides, potentially revealing weaknesses that you can take advantage of.
Details are fairly slim at this point – aside from a spring 2019 release window, no specific release date has been announced. While it seems safe to assume that Angry Birds AR will be a free-to-play game, we don't know what kind of monetization structure it'll use. There's plenty more to learn in the coming weeks and months, with pre-orders for the game opening up later today.