Angry Birds 2 Review: riddled with potential and purchases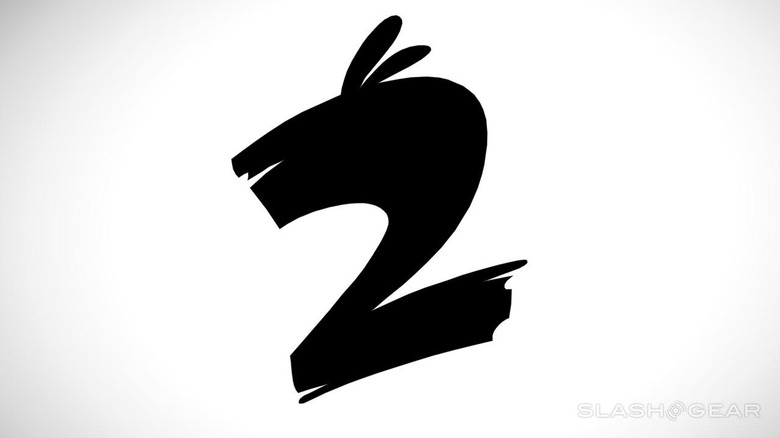 Today we're having a peek at the next big release from Rovio, the game called Angry Birds 2. The name is a strange one, coming from a company that's actually releasing its THIRTEENTH Angry Birds game this week, but it is a return to the basics... in a sense... anyway. No seasons here, no special characters or cross-brand relationships. Just Angry Birds and their popping of Pigs. And a whole lot of extras. Lots of extras. So many extra features that you're going to get confused at what you're looking at.
Angry Birds 2 is all about in-app purchases, bonuses, and staying power. This game is attempting to make FULL use of its addictive properties, taking everything Rovio's learned over the past several years about how to make cash, employing all the tricks in their book in one single app. That's not to say this isn't a good game.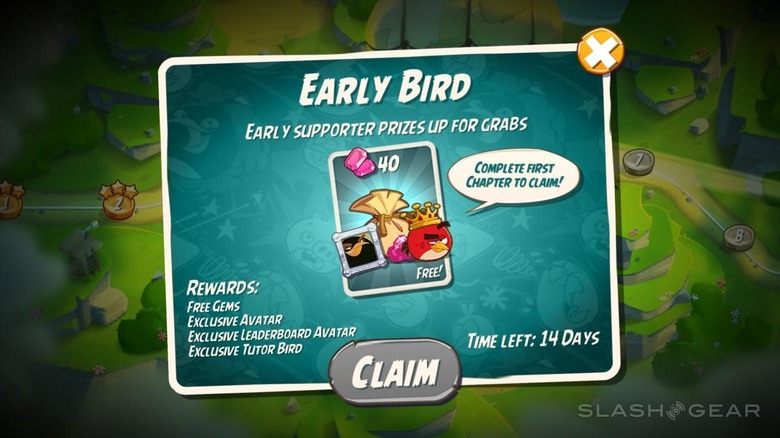 The game is just as addictive as ever. Play a couple levels and you'll find yourself NEEDING to go on and play "just one more." Of course it's never just one more level when you're playing Angry Birds, especially when the levels are so (relatively speaking) easy.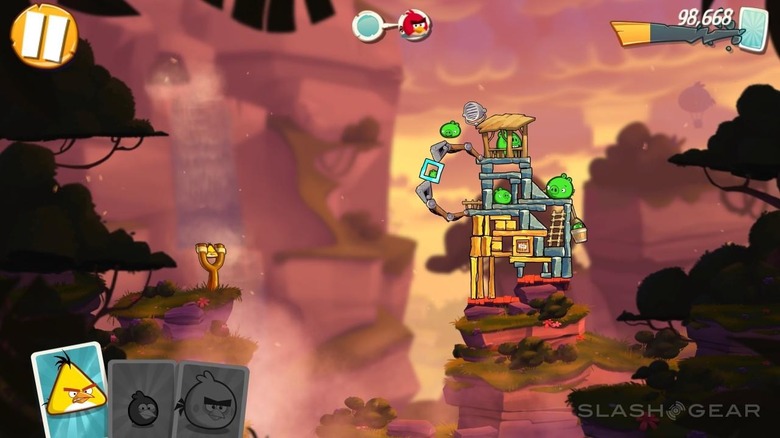 Levels are split into two "rooms" now, with two towers (or more) of Pigs needing to be popped in two separate places. Once you've successfully popped the first, you're going to need to go on and pop the second. No more one-pull levels for you.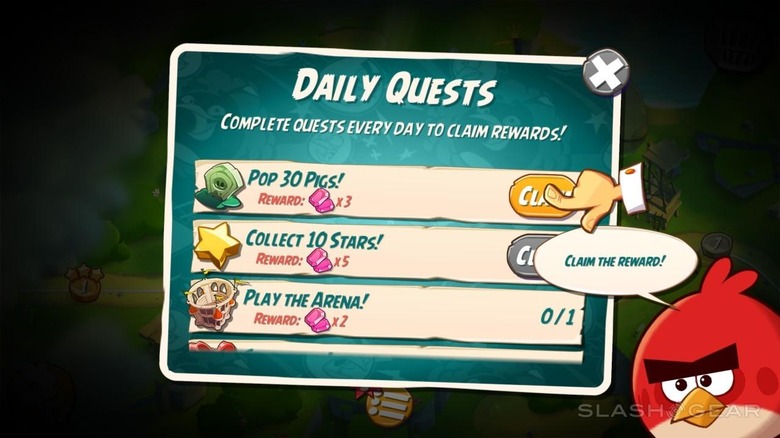 You're going to be just as enticed to keep playing each new day as you have been in the past with each new level. Coming back each 24-hour period gives you bonuses. You collect gems, you earn cards, and you're allowed to purchase bonuses.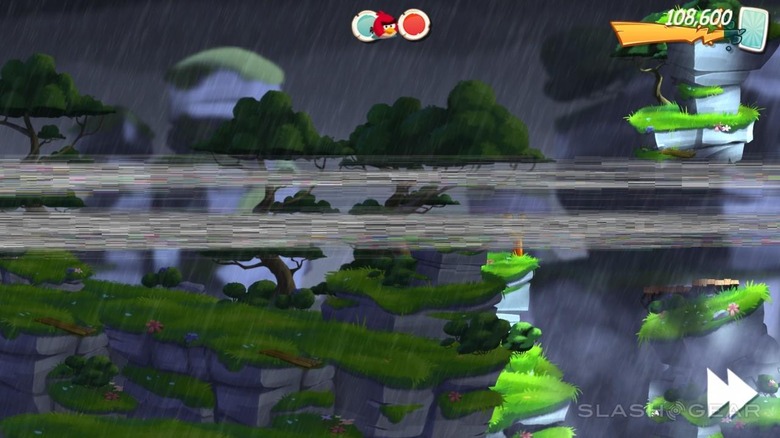 Fast-forward through the post-win music!
You can also play the game for free. This game isn't as stacked with advertisements as the first few Angry Birds for Android were. This game is all about the new model: getting you to pay money to be better and have more.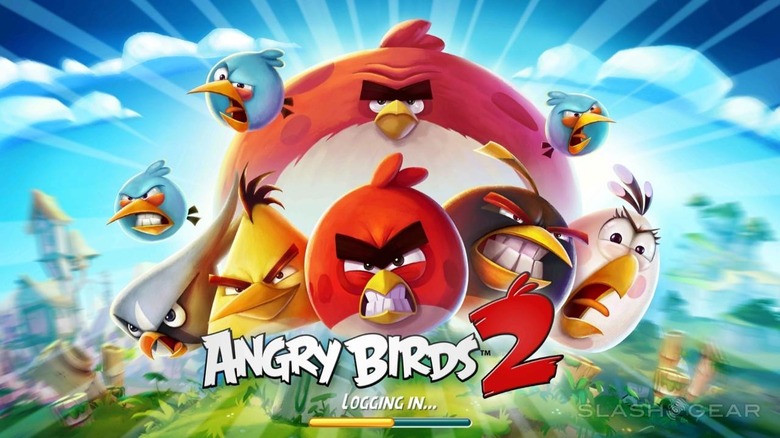 Is Angry Birds 2 worth the download? Of course! Have a crack at it. Is Angry Birds 2 better than its predecessors? Not necessarily. The graphics might look more spiffy, and the gameplay might be more diverse, but nothing beats the original Angry Birds, devoid of in-app purchases and advertisements of any kind.
You can download the game for iOS and Android starting this morning. Head over to AngryBirds2Game to bounce off the links.