Angry Birds 2 lands on Google Play today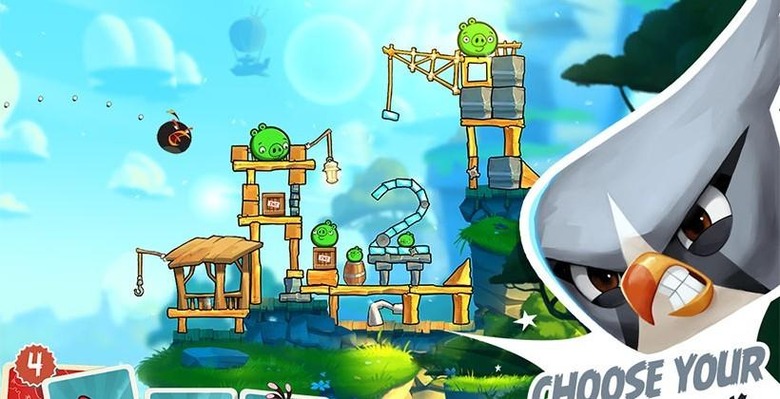 If you have owned a smartphone in the last several years, odds are you have played Angry Birds or one of the spin off games in the franchise. Angry Birds is one of the most popular mobile games in the world and today gamers will have a new edition to the franchise to check out. Angry Birds 2 lands on Google Play today.
The game is a free download and like all of the games in the franchise, it is supported with in-game purchases. The game promises great graphics, multi-stage levels, boss pigs, and more destruction than ever before.
Players now get to choose which bird they fling next. Destroying blocks will fill up the Destruct-O-Meter and earn you extra birds. Levels in the new game offer multiple stages that you need to fight through. Spells are available that let the gamer unleash blizzards, hot chilis, golden ducks, and others to get an advantage over the pigs.
The game supports playing against players from around the world with new tournaments every day. In the tournaments, players win feathers to level up their birds. Some aspect of the games do require an internet connection according to Rovio. Check out the trailer to get a better idea what the game is like before you download.
SOURCE: Google Play