Andy Rubin's Essential phone pops up at GFXBench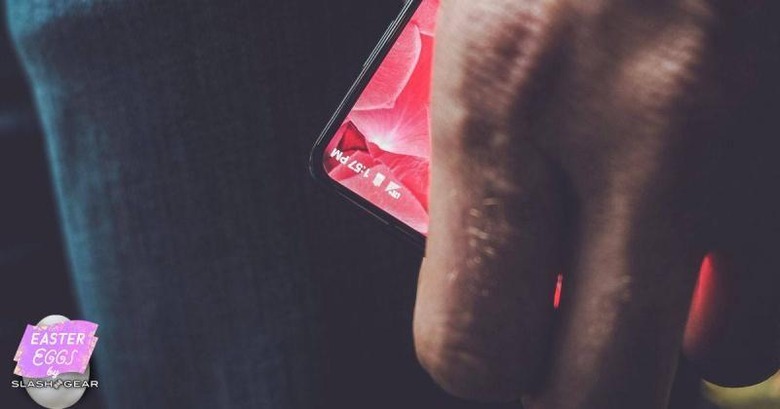 Andy Rubin might be the father of Android, but he has quietly left the scene back in 2014. However, that didn't mean he has given up smartphone dreams and has even recently teased what is dubbed the "Essential" smartphone. Now some more information surfaces, this time from a different source. GFXBench has some details on the still mysterious smartphone and, if it does pan out, the Essential smartphone might be as sweet as its bezel-free screen. Save for one puzzling detail, that is.
The Essential FIH-PM1, as it is called in the GFXBench entry, is pretty much a high-end smartphone. It runs on an 2.2 GHz octa-core Qualcomm processor, in other words, the latest Snapdragon 835. There is 4 GB of RAM, which, while not the ideal 6 GB, is still on par early 2017 standards. There's a 12 megapixel rear camera capable of recording 4K video and an 8 megapixel selfie camera that can also record in 4K as well.
The screen entry is a bit strange, noted to measure 18 inches. Of course, it's more likely to be 5.5 inches as recent leaks have indicated. The odd 2560x1312 is due to the fact, or rather expectation, that the Essential will have a nearly bezel-free display, as teased by Rubin himself. That screen isn't taller than most smartphones but it is wider, implying that it will extend to the edges.
The one wart on the Essential's otherwise pretty face is the internal storage, here implied to be 16 GB only. In an age when flagships are derided for having 32 GB, 16 GB is woefully dismal. Even if it could be explained away with microSD cards and cloud storage like the Nextbit Robin.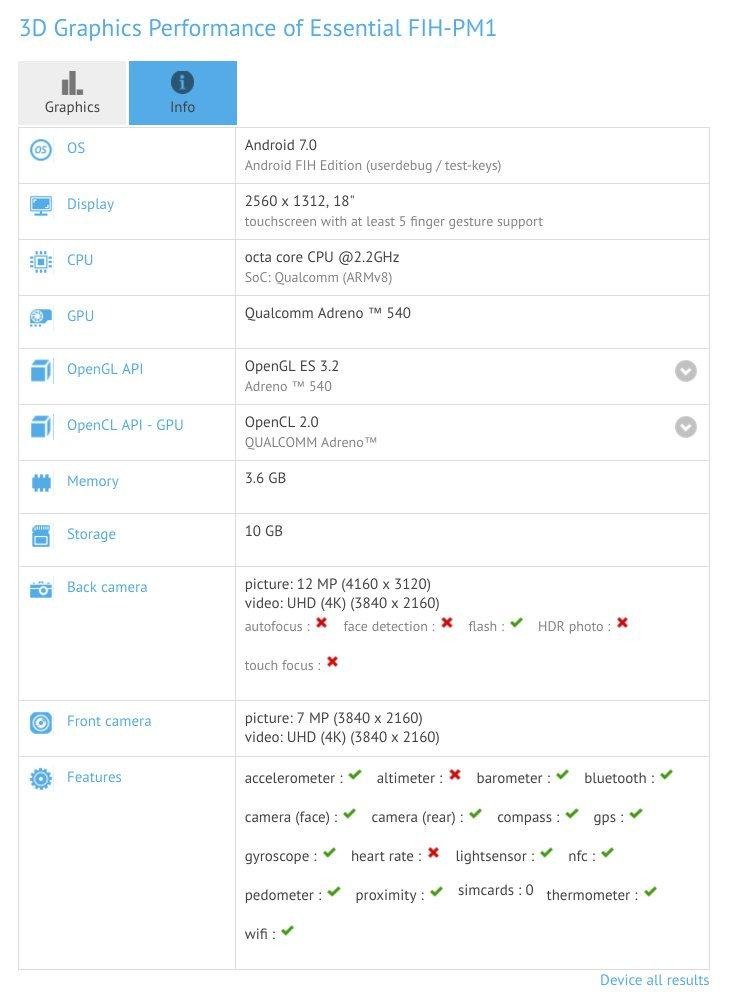 That said, none of this is likely to be the final form that Essential will take, but it should be more or less the rough outline of what we can expect. It will, however, have to offer more than just specs or bezel-less screens, or even Andy Rubin's name, to be a compelling option later this year. Especially when the iPhone 8 hits the market.
SOURCE: GFXBench