Andy Rubin's Essential phone details begin to spill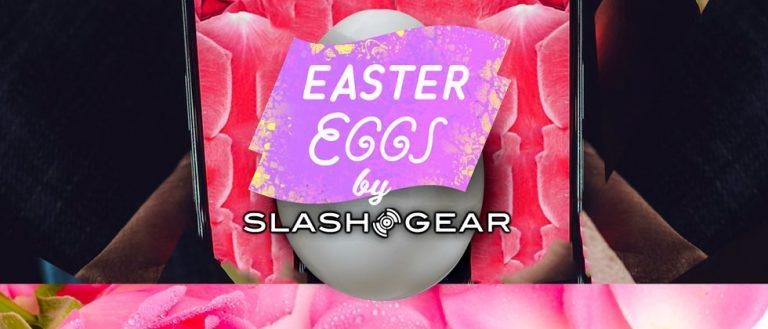 The man who created Android just showed the corner of a smartphone his new company will be releasing in the near future. This is not a detail leak, it's a calculated preview, revealed to the world just as Samsung is set to reveal their own next flagship smartphone. Today we're looking at the details we've been able to gather thus far – including several hidden in the image Rubin shared just now.
Included with the image shared by Rubin was a message. This message could just as easily have a hidden meaning as it could mean nothing more than what it literally says. "I'm really excited about how this is shaping up," said Rubin. "Eager to get it in more people's hands..." Some sort of shape, indeed – one with a very tiny bezel, as reported as a possibility earlier this year.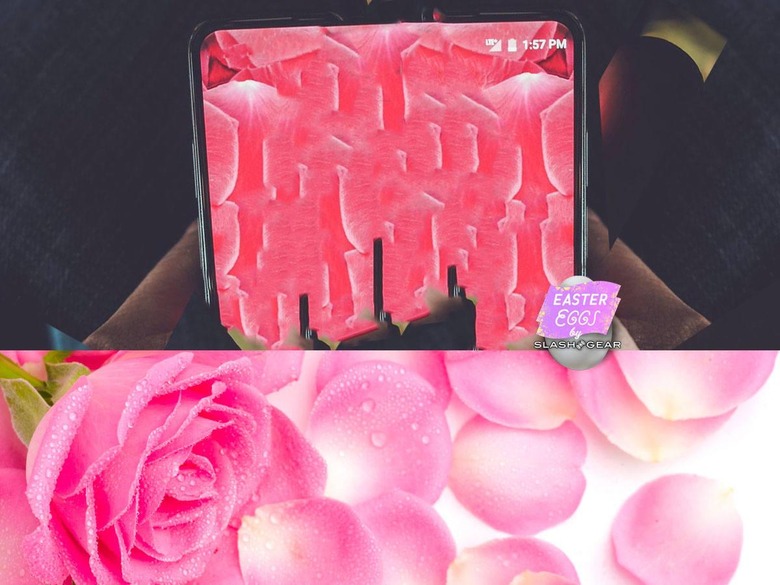 Just as easily an Easter Egg as it could mean little to nothing is the flower petal wallpaper on the phone. SEE: Andy Rubin's Essential smartphone patent Assuming they're rose petals, Pink Roses are commonly associated with gratitude. This is a wild guess – truly wild – but it could mean that Rubin is thankful to everyone who believed in him when he made an operating system that now runs in millions and millions of smart devices all around the world.
The original photograph is posted below. There you'll see how only one tiny corner was captured for sharing. The image above was modified by SlashGear as a way to better envision what the full smartphone is going to look like.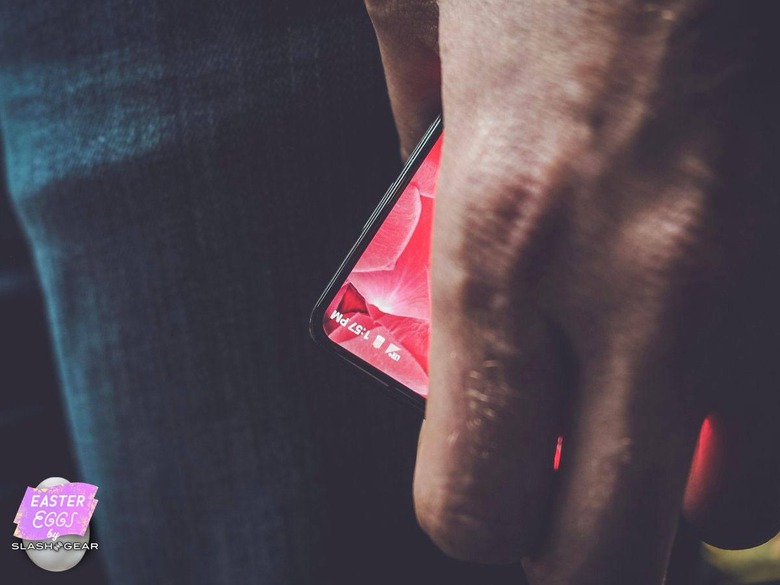 This device is not the Xiaomi Mi Mix, as it might have appeared, given the display. The corners of the display are a bit more round, and the edges on Rubin's device are flatter. Have a peek at the Mi Mix and see.
In addition to the bits and pieces we've seen in the single shared photograph from Rubin today, there's a set of patent applications out in the wild. Straight through the United States Patent and Trademark Office went the patent linked above as well as those for an optimized camera flash system, a multipurpose audio system, and a system and method for reducing the number of ports associated with a mobile device.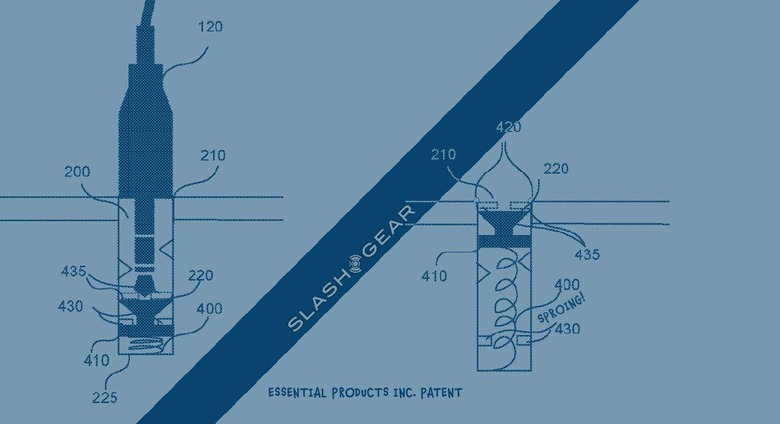 Above you'll see a set of drawings from this company's patent application for a next-gen audio system. In this patent application, a system id described in which a speaker is essentially placed within a headphone jack, allowing two components to become one. Why the end consumer would want that is yet to be revealed.
Below you'll see a set of images of a next-gen camera flash system as described by Essential Products. There, a pre-selected set of flash settings are activated depending on data captured by sensors at the back of the device.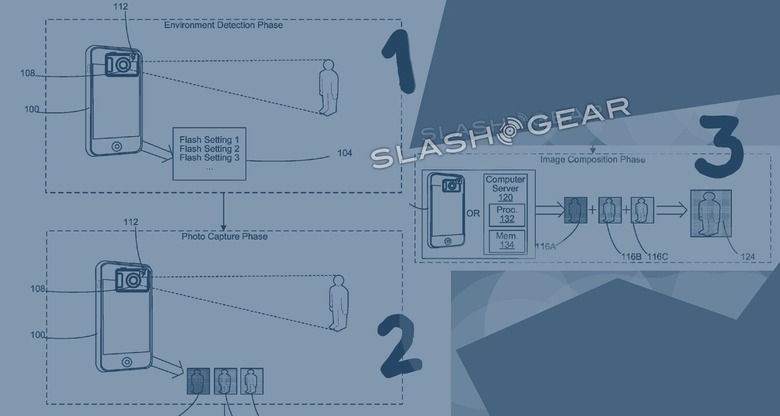 Inside these patents is a story of basics. A story in which Essential Products shows the world what it's like to reduce – down to the bare essentials of a piece of hardware. If what we're reading is right, the first product – a smartphone – will be both stripped down and made to feel and act premium. It'll be a unique proposition, indeed, whenever it's ready for the public.