Andromium's Superbook turns your smartphone into a laptop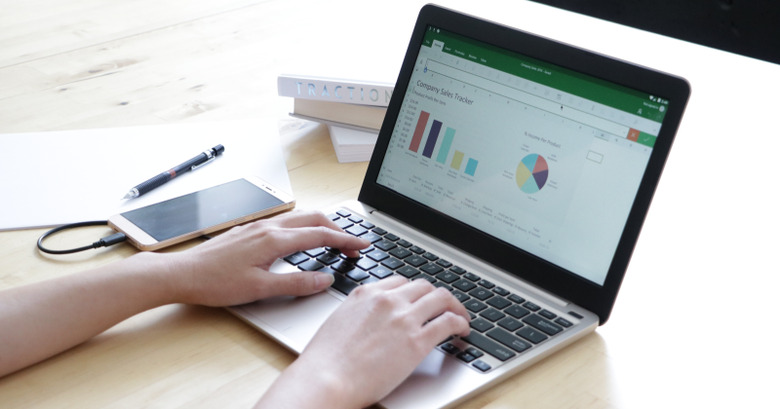 While the likes of Ubuntu's Converence and Microsoft's Continuum promise to turn our mobile devices into PCs, there still exists a gap that needs to be filled to make that a reality. To be more specific, those promises don't exactly hold true when it comes to portability, as you need an external monitor, nor does it support one of the world's largest mobile platforms, Android. Superbook is an attempt to address that problem, with a plug and play device that lets you use your Android smartphone like a laptop, complete with a desktop interface and all the productivity that entails.
Those who have read about the HP Elite X3 or backed the now delayed NexDock will probably be familiar with the concept. The Superbook is practically a "dumb terminal", a laptop that only has display, keyboard, trackpad, battery, and ports to connect to a smartphone. The brains and the muscles are provided by the smartphone itself.
Of course, simply mirroring a smartphone to a larger display and connecting a keyboard doesn't a laptop experience make. Part of the Superbook promise comes via Andromium, which is already available on Google Play Store as a beta version. This is the same Andromium that went on Kickstarter late 2014 in an attempt to crowdfund a dock. The very same people are now trying their luck, this time with an admittedly more enticing product.
Unlike Remix OS, which is a full Android ROM, Adromium is simply an app that runs on top of any Android experience. Calling it simply an app, however, might be a bit of an injustice, as it brings a different experience to Android. It basically runs a full screen desktop environment that seamlessly integrates with the normal Android underneath. That means you have access to the same and even same files that you can normally access on Android, except in resizable, movable windows. Andromium does come with its own special apps designed like desktop apps and have a list of tested regular Android apps that support its windowed mode, though you're free to use those untested apps as well. With the integration between Andromium and Superbook, the moment you plug in your Android smartphone to Superbook, it will automatically launch Andromium to deliver a laptop-like experience.
The Superbook itself is pretty bare and, in some aspects, a bit wanting. The 11.6-inch display, for example, only goes as far as HD resolutions. It has both Type-C and micro USB ports for compatibility with as many devices as possible. Andromium isn't divulging that exact battery size but it promises at least 8 hours of use, which may still be lower considering it also charges your smartphone while connected. As for the smartphone, any Android device, including tablets, running at least Android 5.0 is supported, as long as it has USB OTG. Although no MHL is required, it might be problematic for devices that don't output video via their ports, like the Galaxy Note 5, for example. We have been informed that Superbook uses video over USB technology, which means it will really be compatible with any smartphone with USB-OTG, whether or not they normally output video via those ports.
The specs might be underwhelming but the price definitely isn't. The Superbook will launch on Kickstarter on July 21st with a starting price of $99. Considering it promises to answer all your computing needs, it's a pretty low price to pay. Hopefully they manage to deliver, and on time.