Android Wear reportedly getting WiFi support, gesture-driven features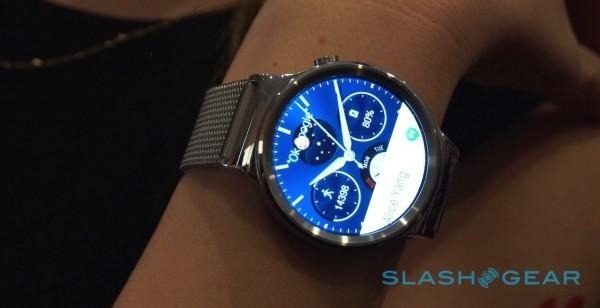 The Apple Watch went official yesterday, which was as much a foregone conclusion as it was exciting turn of events for Apple fans. Yesterday also meant the gloves came off in the wearable platform race, as Google took to YouTube, releasing a short Android Wear video apparently mocking the single hardware design of the Apple Watch. Now it seems Android Wear's next update will take on a neat Apple Wear feature head-on, and support WiFi connections in addition to the Bluetooth link it already has.
This news comes from a source "knowledgable with Android Wear's product road map", who spoke with The Verge. Many Android Wear devices already have a WiFi radio built in, so the update will just be a software flick of the switch, apparently.
Along with WiFi on your smartwatch, you'll also get smaller updates that add a UI tweak for finding contacts and apps easier, as well as some gesture-driven controls. You can flit your wrist back or forward to scroll through notifications, according to the source. Instead of having to use a finger for scrolling, you'd simply dart your wrist around. Again, very Apple Watch — instead of a digital crown, you use gestures.
Apple Watch may have made a big impact yesterday, and it will sell like mad when it's released, but Android Wear isn't going anywhere. If this comes to pass, it makes for a very compelling reason to want Android Wear. Though flicking your wrist around may sound silly at first blush, it's a quick and clever way to dismiss notifications, and could prove useful in other ways down the line.
Source: The Verge