Android Wear "Lollipop" update brings brightness boost, ease in use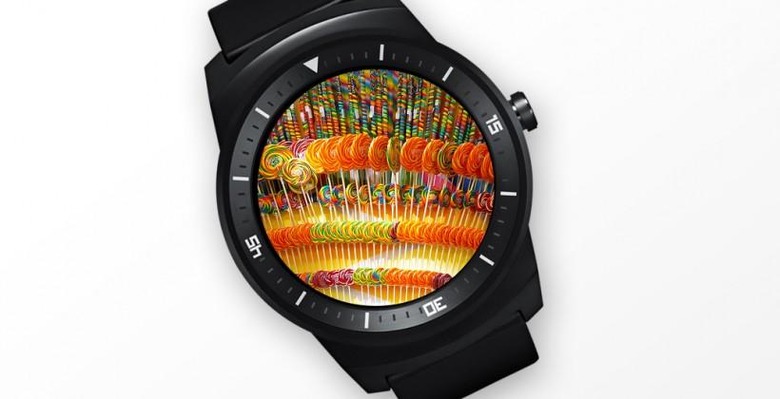 A new update is coming to Android Wear devices this week straight from Google. This update will bring Easier Navigation to smartwatch face UI, a set of new Modes (including Sunlight Mode for amped-up brightness), and App Improvements – including control from the smartwatch for notifications and additional per-app information in the Android Wear smartphone app. This system update will be released alongside a Google Play update with a new category: watch faces – over a dozen of them right off the bat.
Android Wear devices of all kinds are being updated this week with an over-the-air software release with three key points on tap. This update will bring Easier Navigation with the ability to "quickly bring a card back if you've accidentally dismissed it." You'll also see recently used actions at the top of your list when you tap the watch face.
NOTE: It's not really a "Lollipop" update since Android Wear doesn't really have version desert tags like Android does. But we'll call it that anyway because Lollipop is what everyone is looking for. Here it is!
This update to Android Wear brings on several new Modes for situational feature adjustment. You'll see the ability to tap into Sunlight Mode – a short boost of maximum brightness so you can see your smartwatch's face outside. There's a new Theater Mode that allows you to keep the screen off and notifications muted when you're in a dark room.
There's also a quick actions pull-down accessible by swiping down from the top of your Android Wear device's face.
Android Wear's newest update will bring App Improvements – blocking notifications from any app without having to pull out your smartphone, for one. You'll also be able to view each apps' usage of battery and storage now via the Android Wear app.
This update will be coming "starting this week" – and as far as we're aware, it currently does not matter which Android Wear device you have, you'll be getting your update straight from Google. No carrier nonsense and delays, here.