Android Wear 2.0 update is being delayed due to a bug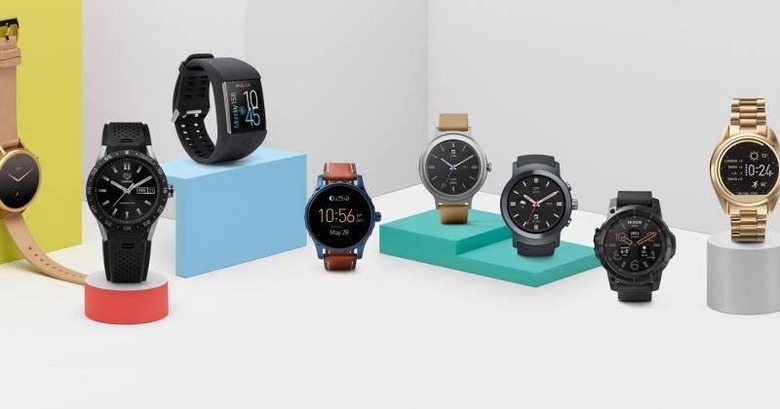 The official launch of Android Wear 2.0, which happened last month, was supposed to have happened around December last year. Almost true to its delayed nature, the actual rollout of the update is going to be delayed yet again. Although it hasn't said until when, Google is admitting that there is going to be quite a delay because of an undisclosed but obviously critical bug found late in the testing stages of the wearable platform.
There is some good news though. At least if you one of three lucky smartwatch. Google has officially signed off on the rollout of Android Wear 2.0 for the Fossil Q Founder, Casio Smart Outdoor Watch WSD-F10 and the TAG Heuer Connected. All other older Android Wear smartwatches, however, will have to wait for hopefully just a week.
Google hasn't said yet what that bug is, but it is probably very critical if it has decided to delay the release rather than issue a fix later on. It's also puzzling why the three aforementioned devices still got the Wear 2.0 update despite that bug. As for the real release date, there is no final one yet, though an insider tip seems to suggest April 4 at the latest.
Android Wear 2.0, as the number suggests, is the wearable platform's biggest major update to date. It brings some massive under the hood changes, primary of which is the ability for a smartwatch to function without the paired smartphone nearby. That is, depending on whether the watch has its own data capabilities. Its launch, though delayed, seems to have spurred a rash of new smartwatches. Whether it will be enough to sustain the long-term success of Android Wear, and smartwatches in general, only time will tell.
VIA: Wearable