Android updates in 2 weeks says U.S. Government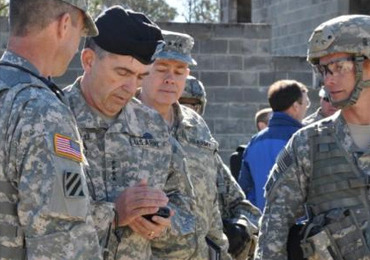 The United States government has agreed to use Google's mobile operating system Android this week for future secure phones and has promised updates inside 2 weeks. Each time Google updates the most basic build of Android, it can take upwards of a half a year before legacy devices will be brought up to speed – with the shortest time this author has ever seen being several weeks at least. What Information-security director at George Mason University Angelos Stavrou, a contractor on the project, has said is that they can get it done in just 14 days!
This would be an absolute miracle to see an update flash out so quick it'd made users heads spin, but given that the US Government would certainly accept nothing less than to work right up elbow to elbow with the software developers they plan on running with, we must assume that they'd have a bit of a leg-up on manufacturers and carriers. These manufacturers and carriers we speak of are the ones that push out the devices, needing to form the software back down to their own units one by one once the newest version of Android is out, then work with the carriers to blanket the software again with their own apps. It's this process that takes the weeks and weeks we're used to.
The government, on the other hand, will be choosing certain devices with which to work with, then will be handing out the software aside from the carriers. It should come as no surprise that they'd be able to update MUCH quicker than the double-down of red ribbon the other process must take each time. That said, I'm sure Angelos Stavrou will be given some job offers after working on this project for a few weeks if indeed the time can be shaved down, one way or another.
[
GigaOM]