Android System Updates Might Come Via Google Play Store Soon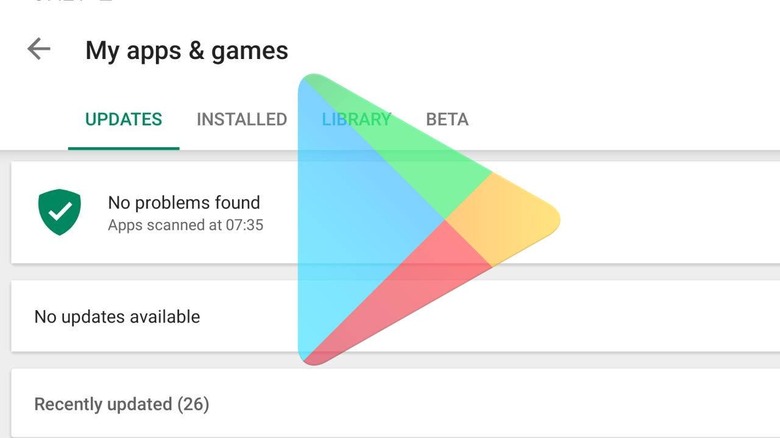 Android updates aren't exactly the shining glory of Google's mobile ecosystem. It took a very big scare for Google itself to start rolling out security updates on a monthly basis but, even then, OEMs don't always fall in line. And that's not even considering the major Android updates that come every year. It seems that Google might be changing things up a bit but it also raises more questions than it answers.
In the current system, Android will automatically notify you if a system OTA update is available. Whether that happens or whether you wish to check for an update manually, the option to do that can be found in the Settings app, though its exact location can vary depending on the OEM. Many users might not even know where to look in the first place.
That seems to be the rationale behind these changes in the Google Play Store that 9to5Google found in version 14.5.52 of the app. In a nutshell, the app now includes text that seems to imply that Android system updates could come via the Play Store in the future, alongside updates for regular apps. As this has not yet been announced or confirmed in any way, there's no assurance that will indeed be the case or when.
This change may be aimed at convenience but it could also become a source of confusion. No other operating system today (except Linux) groups system updates with app updates. And given how Google Play Store works today, it might be too easy for users to gloss over a system update and simply tap the Update button, presuming Google won't visually separate it from the rest.
More importantly, however, this could mean that Google is tying Android updates to its Play Services which, in turn, implies that Play Services will be a required component of any Android system. This comes at a time when Google is facing complaints and charges for its bundling practices. That said, this change could very well just be a "front end" for the regular System Update section in Android Settings, though that could be even more confusing than it is now.