Android Q will get 5G network health data from Qualcomm's chips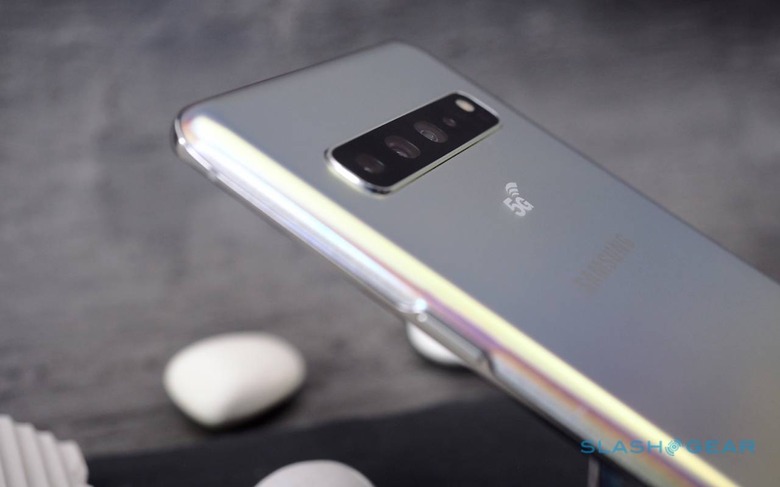 Android Q 5G phones will be able to share more network data with apps, as Qualcomm and Google announce plans to maximize the usefulness of next-generation networks. Announced at Google I/O 2019 today, the collaboration will see Android developers gain improved APIs with more insight into the cellular network the phone is connected to.
For instance, there'll be metrics like 5G throughput estimation served up by updated developer APIs. The new 5G hooks are being made available today as part of the Android Q Connection Manager.
It's a sensible strategy, given even as 5G networks become commercially available, coverage is still going to be in relatively short supply for some time to come. Even the largest deployments will be limited to a handful of cities at first. That means much of the time, 5G subscribers will still be using 4G LTE networks.
While the latest LTE service may be faster than ever, it's still some way behind what we can expect from 5G. That leaves app-makers with a difficult choice. On the one hand, they can take a more conservative approach and design apps and services for what's likely to be the lowest typical speed.
At the same time, though, taking that safe route means potentially missing out on the benefits of 5G. Next-generation networks will be faster, unsurprisingly, but also deliver lower bandwidth among other improvements. They're factors which could have a significant impact on certain apps.
Games, for example, could use the updated APIs to recognize when the Android Q smartphone is connected to a 5G network, and thus download higher resolution graphics or other content. Multi-player titles could switch to faster frame-rates and make other settings changes, on the basis that speedier 5G networks would be able to handle that.
For all Google and Qualcomm's big talk about a groundswell of 5G devices before the end of the year, it's still early days for the technology. Just having a 5G-compatible device isn't enough: users also need the service to go with it, and a way to make maximum use out of high-bandwidth, high-capacity networks.