Android Q Beta program will include more phones than last year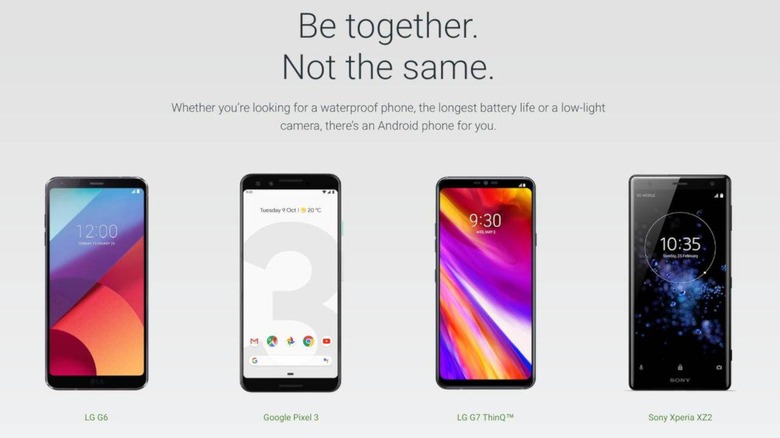 There might be a subtle change afoot in the Android world. In the past, developer previews of upcoming Android releases were limited to Google's Nexus devices. While there's still an exclusive period for Pixel and still-supported Nexus phones, Google has started a beta testing phase for seven OEMs last year. This year, we might be seeing even more phones accepted into that program, hopefully reducing the waiting period for OEMs to roll out Android Q to phones later this year.
It was a rather unprecedented and definitely welcome move by Google. At Google I/O last year, it not only announced the start of Android P beta testing, it also announced that seven OEM phones were officially getting it as well. That list included the Essential PH-1, the Nokia 7 Plus, the OnePlus 6, the OPPO R15 Pro, the Sony Xperia XZ2, the Vivo X21, and the Xiaomi Mi Mix 2S.
This year, Android developer Illiyan Malchev hints that there will be even more companies joining the party for Android Q Beta. Malchev naturally couldn't disclose details but Google I/O is just a few months away, May to be exact, so it shouldn't be too long of a wait. Hopefully, the same seven companies will still be present in this year's program.
Having a public beta testing program could help expedite the process of adopting a new Android release at least for semi-recent phones. Not all companies get access to Android code early so those in the beta program do have a head start, especially in soliciting real-world feedback from users.
That, however, isn't a sure deal as some beta testers ironically took a while to roll out the final version after Android 9 Pie launched. Hopefully, this new beta program tradition will eventually lead to faster rollouts in the years to come.