Android-powered HTC 606w smartphone image leaks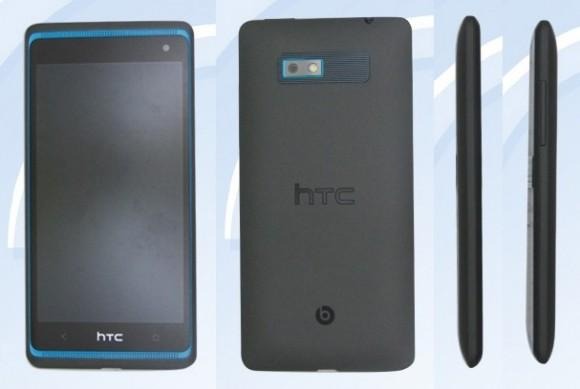 One of the better phones we've seen turn up over the last several months from HTC is the HTC One. One of the big downsides to that particular smartphone was that the price was too high for some users. If you like the overall design and style of the HTC One, but wish for something a bit cheaper, it appears that the leaked HTC 606w may be exactly what you're looking for.
A few details of the smartphone turned up in the Chinese TENAA database and shows a smartphone that reminds me a lot of the Thunderbolt. The device is said to feature many design cues from the Chinese only One SU smartphone, particularly in the silver area around the camera. The front of the camera shows what looks like a pair of front facing speakers hiding above and below the screen.
The 606w also appears to have the same dual soft key implementation as the One. Other features tipped for the device include Android 4.1.2 for the operating system. The device is also said to feature a 4.5-inch display with a resolution of 960 x 540.
The processor under the hood is believed to be a quad-core 1.2 GHz unit along with 1 GB of RAM. The main camera promises eight-megapixel resolution with a 1.6-megapixel front camera. The device is tipped to feature a WCDMA radio and a microSD card slot for storage expansion. There's no indication of how much internal storage the device has. There's also no indication of pricing or availability.
[via Engadget]