Android Pie update: HTC, Sony, Huawei commit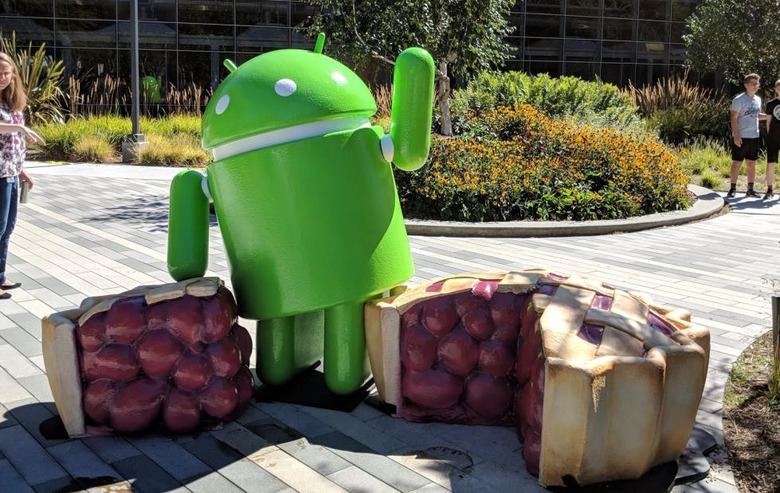 Every new Android version kicks off two guessing games. The first is at the start of the development cycle when users try to guess which sweet dessert the release will be named after. The second is when the final version is finally formally launched. That's when users start guessing when and if their precious smartphone is actually eligible for the update. To help make their customers guess less, some manufacturers have chimed in, publicly committing to bringing Android 9 Pie to at least some of their latest devices "soon".
HTC is one of the first to speak up to reassure fans that they're getting their Pie. At least fans that one the latest HTC U12+ and last year's U11 modes like the U11+, U11, and U11 Life with Android One. No other devices have been mentioned, even those that would normally fall under the two-year support coverage. As to when that will actually happen, "all in due time". HTC is perhaps memorable for being the first OEM to publish an infographic detailing the Android software update process that practically placed the delay blame on carriers.
We're pleased as pie to confirm updates to Android Pie for the HTC U12+, U11+, U11, and U11 life (Android One). Timeframes for roll-out will be announced in due course.

We can't wait to know what you think of Google's freshest slice of Android! pic.twitter.com/mPJePFegne

— HTC (@htc) August 10, 2018
Despite having almost near stock Android, Sony hasn't exactly been fast in updating its smartphones either. So it's definitely encouraging to hear that the company won't be taking too long to bring Android 9 to its users. According to Gizchina, Sony will roll out Android Pie to six smartphone models between September and November this year. That list includes the Xperia XZ2, Xperia XZ2 Compact, Xperia XZ2 Premium, Xperia XZ1, Xperia XZ1 Compact, and Xperia XZ Premium. We'll presume that the late 2018 flagship Sony is expected to unveil in a few weeks will come with Android Pie running out of the box.
More surprising, however, is Huawei, who hasn't been fast at all with Android updates. Especially given its heavily customized EMUI experience. Despite, that, the manufacturer is proudly confirming that the Huawei P20, Huawei Mate 10 Pro, Honor 10, and Honor V10 are already being tested with the update. How long that testing will take, however, is anyone's guess.
For Android P's development, Google has tapped a number of partners to provide beta releases for some of their smartphones. Those, which include HMD, OPPO, Vivo, and OnePlus, have yet to announce their schedules. None of them, however, beats Essential, who got the ball rolling right on day one.