Android pattern-lock stumps FBI in prostitution case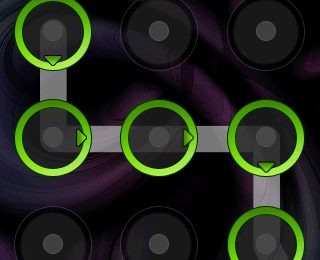 If you wondered whether or not the pattern lock on your Android phone was a secure way to keep your information safe, this news should made you feel pretty confident. The Federal Bureau of Investigation has admitted that not even its collective brainpower is able to crack the code. Investigators are trying to gain access to a Samsung Exhibit II that was recovered in a prostitution case.
Of course, there is a seconday way to unlock the phone, but that requires users to authenticate their Google account. And, as someone who forgot his pattern lock once and was unable to authenticate through the Google Account option, I can say first-hand that if you can't put in that pattern, you better kiss all the data inside goodbye. For its part, the FBI is seeking a warrant to require Google to provide account authentication for the device.
This goes to show that smartphones are becoming even more secure than the highest of high-end computers. PC operating systems are easily cracked as long as you have sophisticated software and tools, which the FBI no doubt has. But with an Android phone, those holes simply don't exist. It's possible for the police to seize a suspect's phone without a warrant, so keeping that data secure is valuable. The moral of this story – if you plan on running a San Diego prostitution ring and you want to cover your tracks, you better make sure you have a pattern lock on your phone.
[via Wired]