Android One reboot could see ridiculously low prices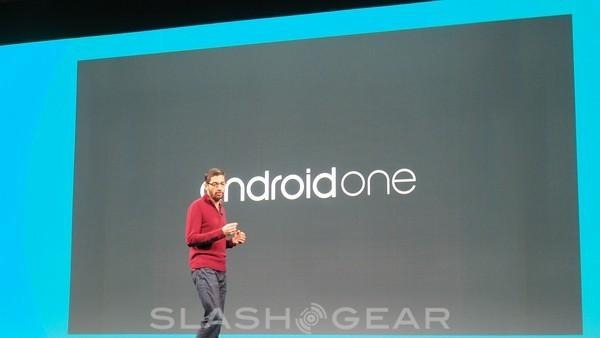 You have to hand it to Google. It just doesn't know when to quit. Despite the lackluster performance of its sub $100 Android One project in developing markets, particularly in South and Southeast Asia, the search giant is still pushing forward, even if it has to slash prices down by half. According to a Google exec, the company is planning to relaunch the Android One program, where a primary focus is pulling down the prices even more, which could result in sub-$50 Android smartphones in India.
Android One was an ambitious undertaking right from the beginning. It was like Google's Nexus program where it partly controls what goes inside, both hardware and especially software. But unlike Nexus devices, Google is giving the Android One blueprint to multiple OEMs at the same time. It is also also working more closely with vendor and carriers. All of these for the purpose of putting an Android phone in the hands of the "next billion", which also means driving prices down.
But according to Rajan Anandan, managing director for India and Southeast Asia, the sweet price for budget smartphones isn't the sub-$100 tag that Google planned on, which might indeed be on par for the US. In India, for example, that price ranges from $31 to $47. That is why an Android One reboot will have to address that price range as well. A sub-$50 tag could effectively make feature phones obsolete, a device that is still en vogue, especially in the texting capitals of the world.
But prices aren't the only things dragging Android One down and, to be frank, isn't exactly Google's primary financial concern either. Google doesn't make money off device sales. It profits from search, advertisements, and online services. Sadly, those are the very area where it is losing in India, which doesn't have the network capacity and speeds to support all the online activities we might have taken for granted. That is why Google is investing in more than just smartphones in India. It is doing some changes to its products in order to account for slower data connections. Luckily for us, some, like the new YouTube offline feature, also becomes available to the public at large.
Anandan has not revealed an exact date for the Android One relaunch, though hinted it should be coming in the next few weeks. As to why the focus on India, well, imagine what 10 billion Indians going online would mean for Google's products and services.
SOURCE: Financial Times