Android Nougat update comes to HTC 10 and other handsets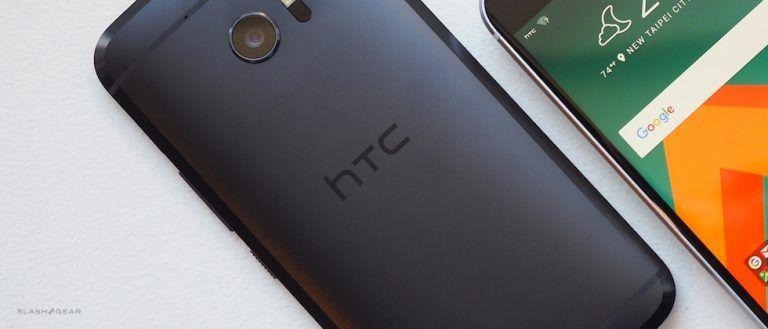 It's a big day for HTC handsets and Android Nougat updates, it seems. HTC announced today that it has resumed the Nougat update for the HTC 10 in the UK. For the moment, the Nougat update is only available to users in the UK, but it will be rolling out to additional regions shortly.
That's according to HTC EMEA product and service director Graham Wheeler, who announced the kick off to HTC 10 Nougat updates though a Twitter post. This isn't actually the first time HTC 10 users in the UK have had a taste of Nougat. HTC launched the update earlier in the month, but had to pull it shortly after release thanks to issues with bugs.
Those seem to be sorted out now, so keep an eye on your OTA notifications if you've been waiting on Nougat. The flagship isn't the only HTC phone getting the Nougat treatment today, with MaximusHD ROM developer @LlabTooFeR tweeting that the update is rolling out to the HTC 10 Lifestyle in the EU. Tweets from other HTC users also show the Nougat changelogs for the HTC One M9 and the HTC One A9, and one of those users was even kind enough to specify his region (Middle East-Africa).
Since Nougat is being sent out as an OTA update, you may not see it appear right away. These OTA roll outs typically take a week or two, which means that some could be waiting a few days before the update appears automatically. Of course, if you're the impatient type, you can always try your luck by searching for the update manually in the Settings menu.
The changelogs shared today don't show much beyond the Android 7.0 Nougat update. Some of the devices are also getting Google's latest security update, but other than that, Nougat is being sent out on its lonesome. Hopefully a more global roll out begins shortly, but in the meantime, head down to the comments section and let us know if you're seeing Nougat appear on your HTC phone!