Android Nougat MR1 to bring Google Assistant, new Launcher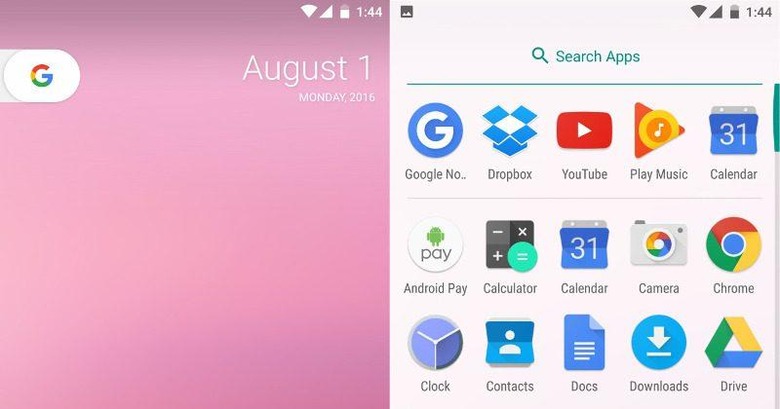 Android 7.0 Nougat is barely out the door, and here we are already talking about its first Maintenance Release, a.k.a. MR1. That, however, is to be expected, as the fresh new Android dessert apparently didn't come with all the new features we've seen in leaks, like a redesigned Nexus Launcher, Google Assistant, and slightly different navigation bar. Worry, as those are still coming, but a bit later, around the time both the MR1 and the new Nexus smartphones come out of the woodwork.
There might have been some confusion, even outright disappointment, that some of those features seemingly didn't make it to the final release. Depending on whether those are considered very major features, it would have meant that users would have to wait for Android 8.0 "O" to see them on their devices. Fortunately, things aren't so dire after all.
Some of the new features that were leaked, especially those for the Nexus "Marlin", are apparently scheduled for Maintenance Release 1. Coincidentally, that MR1 would also be the version of Nougat that would ship with the new Nexus devices, so the chances are both will be launched at the same time.
And when would that be? Google' has not yet publicly committed a date for either event, but all signs are pointing to an October launch. For one, it gives LG some leeway to boast about how the LG V20 is the first new smartphone to come with Nougat. Secondly, it would match Google's announced regular quarterly updates for Android Nougat.
As for those still expected features, Google Assistant is the company's second take on a smart, personal assistant beyond what Google Now offers. The new app launcher, on the other hand, introduces a curious new way to pull out the app drawer, as well as add a "pull tab" visual for sliding the Google Now screen. Finally, the navigation bar was leaked to have a new, quad-color and animated home button in the style of Google's color motif.
VIA: XDA