Android notch: iPhone X look-alikes you can buy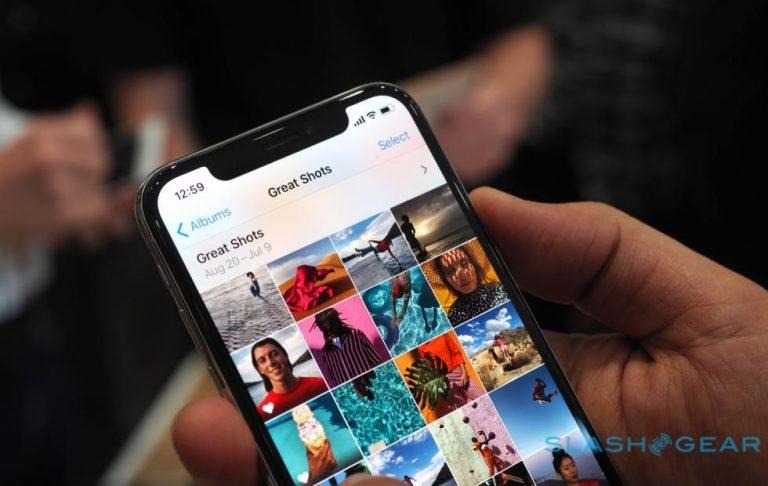 Apple has always been regarded as a trendsetter, whether or not the trends have made sense or not. No matter how much some critics bash it, Apple's trends, especially around design, often get copied by others. "Others" here being Android phones. Nowhere is that perhaps truer than the divisive notch on the iPhone X. Many of Apple's own fans have lambasted it but, if MWC and certain leaks are to be considered, it's pretty much the next big trend alongside bezel-less screens. So if you're in the market for a notched Android phone and don't mind being compared a lot with the iPhone X, here are some of the top choices, from those already in the market to those still coming soon.
Why Notch?
But before you put in an order for one of these, it probably pays to ponder on why Apple settle for such an odd design. It's actually not that unrelated to the existing trendy bezel-less phones. Apple, of course, wanted in on it and it easily sacrificed its Touch ID fingerprint scanner for it, and indirectly gave birth to yet another trend: Animojis. But the top bezel was more problematic and there was something you couldn't hide at all.
Xiaomi, who made the first such phone, was able to solve the problem with ambient sensors and speakers but had to still leave a bezel for the camera. Samsung simply ignore the problem and just made the top and bottom bezels extremely thin. Essential's solution was to put a notch but for the camera (and earpiece speaker) only. Perhaps Apple figured if it were going to have a notch anyway, might as well save it the trouble and accommodate all those sensors, especially the ones needed for Face ID. Fortunately for it, as we'll see, iOS made it easy to make that switch to some extent.
Essential PH-1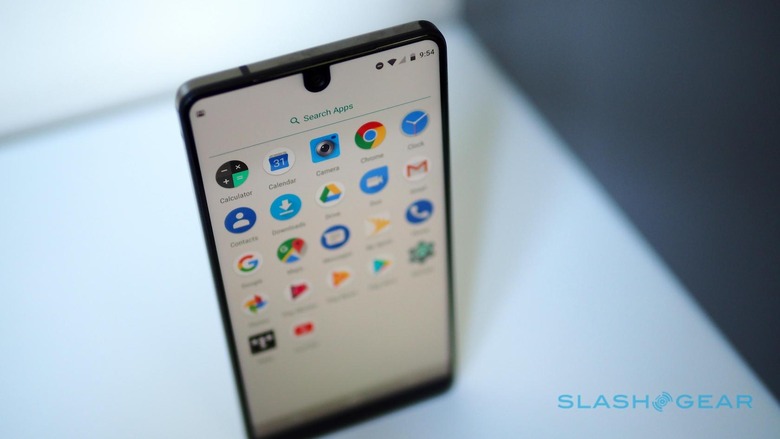 But say you're dead set on having a notch on your Android phone. There are a couple of choices for you. You can't go wrong, however, if you choose the Essential PH-1. It has last year's CPU but is still completely serviceable. But more than that, it is continually improving its features through software updates and it's one of the most-praised OEMs when it comes to pushing out timely updates, both for security fixes as well as Android OS updates.
Oukitel U18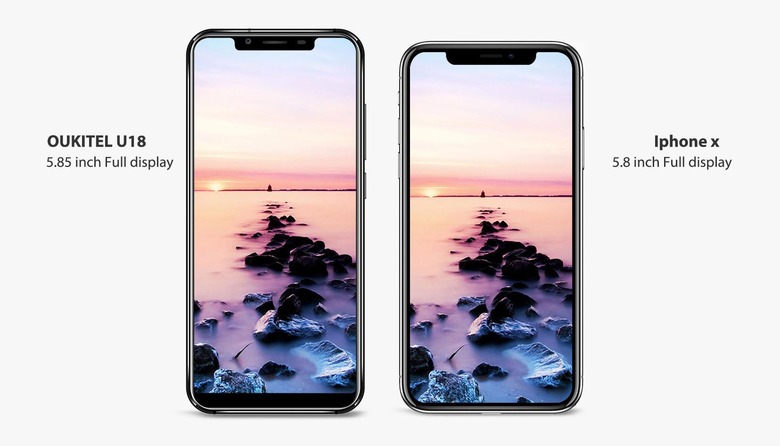 Is Essential's half-flagship price still too high for you? Not at all concerned if you're buying for a lesser known Chinese brand just to get your notch? The Oukitel U18 might be your thing. It is longer than an iPhone X because it touts that 18:9 aspect ratio. But do note that you are sacrificing a lot of hardware muscle just to get that $159.99 price tag. Provided you can actually get your hands on one of these "limited" edition phones.
ASUS ZenFone 5z/5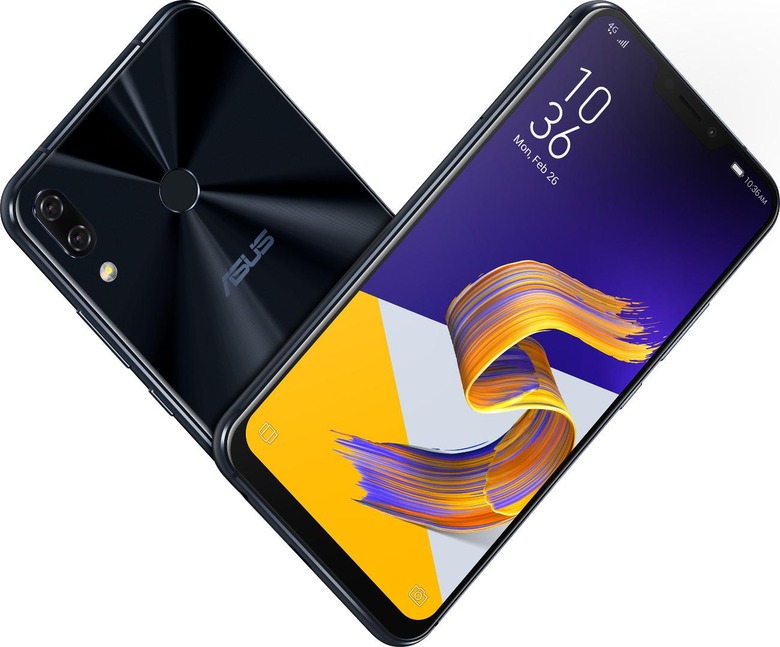 Fresh off MWC, ASUS, in typical ASUS fashion, announced a confusing lineup of new smartphones under its ZenFone 5 and ZenFone Max lines. Of particular interest is the ZenFone 5 and 5z. Both of these are nearly identical and have identical iPhone X-like notches. Be careful which one you pick, though, because the ZenFone 5 only has a Snapdragon 630 while the ZenFone 5z boasts the Snapdragon 845. Whichever you get, however, ASUS assures you that its notch is 26% smaller than the "Fruit Phone X".
LG G7 (Neo)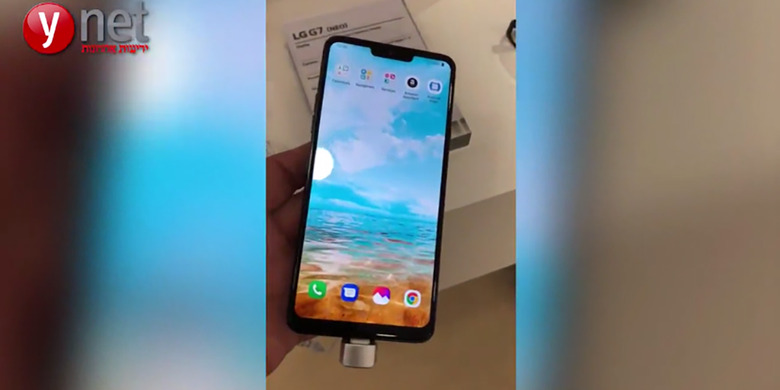 LG said it won't be revealing the LG G7 at MWC 2018, if it will even be called that at all. It half lied. Well, sort of. It didn't announce the G7, yes, but apparently, one form of what should have been its early 2018 flagship was available for the crowd to see. That is the LG G7 "Neo", which also has a notch. It also happens to have a 6-inch screen with an odd resolution of 3120x1440, which gives it an aspect ratio of 19:5.9. On second thought, probably a good thing LG didn't announce it.
Huawei P20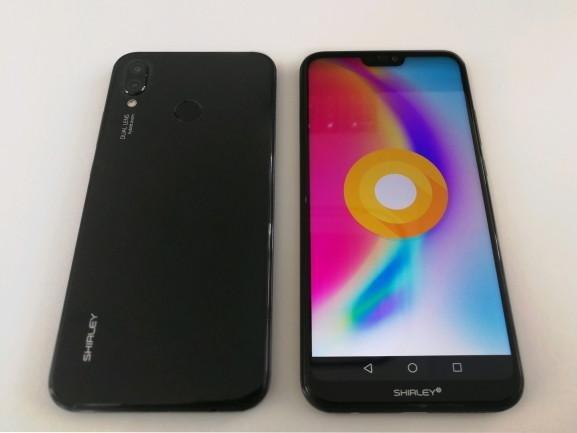 A lot of attention will be given to Huawei's self-hosted event later this month. People will want to see how Huawei is handling its rejection by US carriers. They will want to see if the triple camera thing is real. And they will want to see Huawei's notches. Yes, plural. Every single member of the Huawei P20 lineup, from the P20 itself to the Lite and Plus/Pro versions will have a notch, according to @evleaks. And guess what? Huawei's notch is even smaller than ASUS'.
OnePlus 6, OPPO R15, Xiaomi Mi 7
The train doesn't even end there. There were nearly a dozen new models shown of at MWC 2018 with such a design and there are even more that have yet to be confirmed. OnePlus, OPPO, and Xiaomi are all reported to have one device coming with that screen cutout. Suffice it to say, we're in for a notchy year.
Wrap-up: To notch or not to notch
That the notch is going to be this year's trend is a certain as the sun rises in the East. But that does mean you should jump in? On the contrary, better not until later this year. Apple easily achieved notch adoption because of two things. One, iOS itself barely used that middle part in the notification area, so nothing was practically lost. Second, Apple is in a position to dictate how app developers should support the notch or risk being kicked out of the App Store.
Android doesn't have those advantages. At least not yet. Google is rumored to be working on supporting that odd display in Android P, which might not launch until August this year. Considering almost everyone will be cutting out parts of their screens, it might be best to wait until then. Unless you were getting an Essential phone, ASUS ZenFone 5, or Huawei P20 anyway. Then the notch becomes icing on top.