Oukitel U18 has 21:9 screen, looks like an iPhone X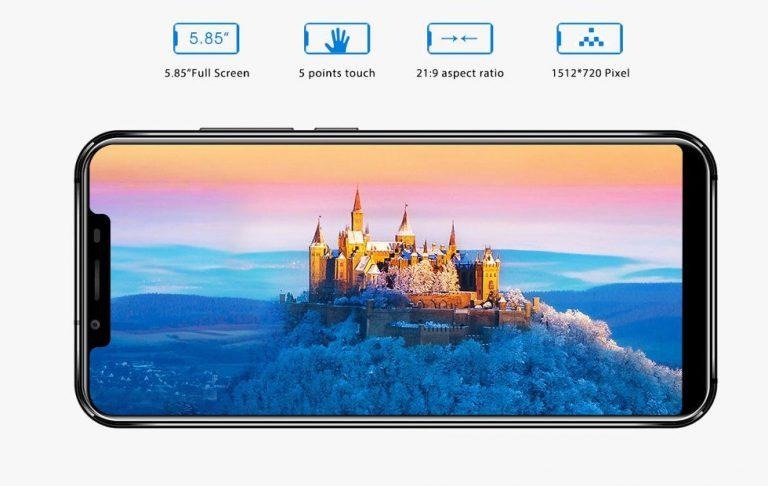 From the creators of the K10, the smartphone with a 10,000 mAh battery, comes the Oukitel U18. Don't be deceived by the renders, for it is no iPhone X. But yes, it does look almost exactly like an iPhone X. But it has one thing, and really only that one thing, over the iPhone X. Or any other phone in the market for that matter. It has a 21:9 "ultra wide" screen aspect ratio you normally find only in monitors or cinemas.
The 21:9 screen aspect ratio is more common in the film world, where it is used to almost perfectly display CinemaScope (2.35:1) or anamorphic (2.39:1) films. The very wide format of the display ensures that such content won't have the letterboxing seen when viewing in 4:3 or 16:9 screens, the latter the more common smartphone aspect ratio.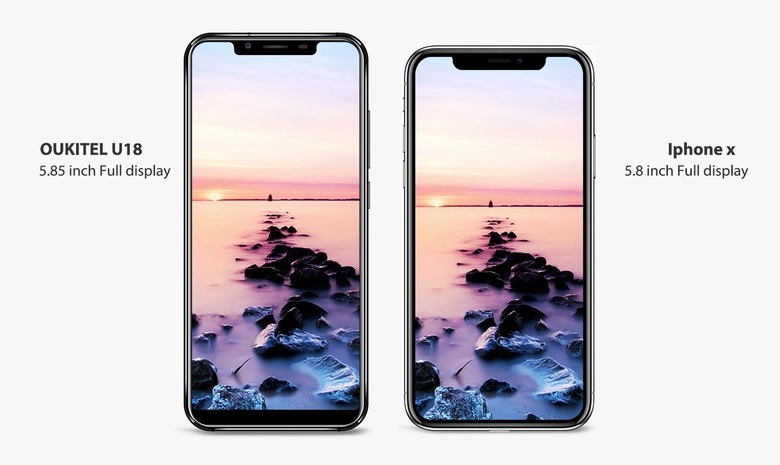 So what does a 21:9 phone offer over the competition. Practically none. Majority of content available for mobile devices have been formatted specifically for mobile screens, specifically 16:9 ones. Even the new 18:9 fad has not yet changed that status quo. And since the 5.85-inch display really only has a resolution of 1512*720, that means you're limited to 720p HD content as well.
This screen is practically the selling point of the Oukitel U18, especially considering how much it looks like an iPhone X. Except a little taller. If you turn it to its side though, the illusion is immediately broken by its rather thick frame. Spec-wise, the U18 might have problems catching up even with its Android siblings, running on a MediaTek MT6750T, with 4 GB RAM and 64 GB of storage. It doesn't even have the massive batteries of other Oukitel phones, only 4,000 mAh in this one.
Oukitel itself might not be convinced people will jump on this phone, so it's spinning it as a limited edition of sorts. The Oukitel U18 will only have 999 units produced, each costing $179.99. That said, if you buy between now and February 7, you can get this weird phone at $159.99 only.