Android Market sees app submission spike in March 2010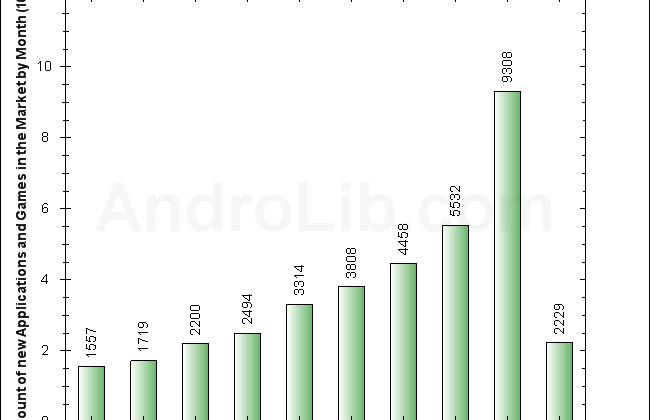 Android may still lag behind Apple when it comes to sheer bulk of third-party apps available, but the latest Android Market figures suggest that developer interest in the open-source platform is starting to accelerate.  AndroLib totalled up the number of new apps submitted to the Android Market last month, and as the graph below indicates there was a significant jump in new content.
While numbers had been gradually climbing and perhaps 6.5k apps could have been predicted, in actual fact the total for March 2010 was over 9,000.  AndroLib don't speculate as to what might have prompted the jump, but it's possibly connected to the new Android devices shown at Mobile World Congress in February 2010.
Of course, numbers don't necessarily mean quality, plus if the app you specifically want isn't among the thousands being added then the Android platform still might not meet your exact needs.  Still, we're looking forward to the day when "it's not got the App Store's range" doesn't hold as true.
[via Android Community]