Android makers tweet tech magic to steal Apple's WWDC thunder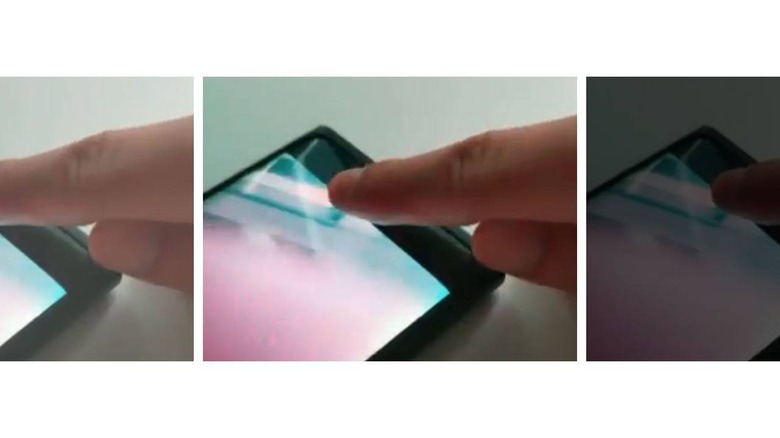 This morning a couple of relatively major Asia-based Android smartphone makers shared a bit on the new technology tip to out-do Apple just before WWDC 2019. Today is the first day of WWDC, Apple's developer conference, where they'll focus largely on software news for the public (and for developers behind the scenes). Xiaomi and OPPO showed off how Android devices will have under-display cameras likely months before Apple adopts anything similar.
First you'll see a bit of video from Twitter as shared by Head of Poco Phone Global and Xiaomi Global Alvin Tse. They've got a couple of devices right next to one-another, complete with "exciting tech" in the form of under display cameras. Once a Xiaomi device gets this tech, we can probably expect a POCO phone with the tech several weeks later.
Check this out from our R&D team! @Xiaomi continues to innovate and we have some exciting tech up our sleeves. RT if you love under display camera! #xiaomi pic.twitter.com/4Rlzt9uRAd

— Alvin @Xiaomi (@atytse) June 3, 2019
Senior Vice President of Xiaomi Wang Xiang also spoke up, showing off some of the details behind this tech. The difference between the standard display here and the transparent display is in two of the three main layers of the panel. The Anode and the Cathode must both be transparent in order for a camera to see through.
Xiaomi's Under-Display Camera Technology could be the ultimate solution for a Full Screen Display coexisting with a front camera! RT if you love it. #InnovationForEveryone pic.twitter.com/8e7EdEBn8J

— Wang Xiang (@XiangW_) June 3, 2019
We see something very similar to this in the OnePlus 7 Pro. That device has an under-display fingerprint scanner that utilizes a semitransparent display. In teardowns of this phone you can see a full circle cut from the generally covered area on the back of the panel – and a fingerprint scanner lens right underneath.
Next you'll find a bit from OPPO. This lil' tidbit shows a smartphone covered by a case (so as not to reveal the body of the phone before the phone is made public). The final product will likely be a lot less bulky.
For those seeking the perfect, notchless smartphone screen experience – prepare to be amazed. 📲

You are taking a very first look at our under-display selfie camera technology. RT! 🤯 pic.twitter.com/FrqB6RiJaY

— OPPO (@oppo) June 3, 2019
The OPPO device above seems to use technology extremely similar to that of the Xiaomi examples above. As it generally is with this sort of thing, once one hardware manufacturer attains the ability to craft a certain futuristic type of tech, several brands (sometimes all at once) will jump on the opportunity to use said tech.
It would not be a shock to find Huawei, OnePlus, VIVO, and others showing off similar through-display cameras on new phones in the coming weeks. Just you wait. Apple, on the other hand, won't likely use this sort of tech until at LEAST 2020.
Apple isn't the sort of company to start using a new sort of technology such as this until they know for certain they'll have the manufacturing capacity to get it running on millions of phones in short order. That's no small task!