Android Instagram prompts iPhone ire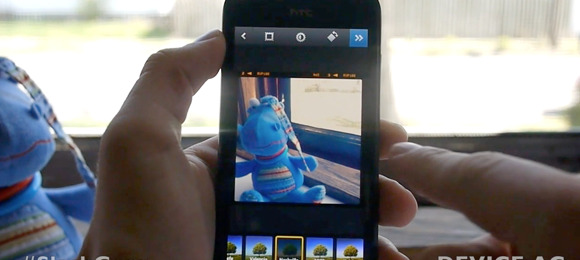 Instagram for Android could've been a vast, sharing love-in between original iOS and new Android users, but platform rivalry has reared its head once more and the fanboys are out in force. Released yesterday after several months of teasing, the new Android version of the app prompted outpourings of disgust from iPhone users, Android Community reports, taking to Twitter under the #teamiphone banner.
The exact nature of their complaints appears to vary. Some are frustrated by the influx of mediocre "test" photos now turning up in their stream, as Android device users test out Instagram's filters and sharing functionality, though others seem to have taken it as a personal affront that the Android platform could hope to get what, until now, has been an iOS exclusive.
The platform wars don't appear to have hurt Instagram, though. The app, despite only being released less than 24 hours ago, is already in the 1m-5m download bracket on the Play Market; that would suggest that Android users aren't too concerned with being seen using an "iPhone" app.
If your concern is photo stream overload, it's worth remembering that there are filtering options so that you can only see images from those people you specifically follow. There's more on Instagram for Android in our full review.