Android Go Isn't Google's Only Gift To India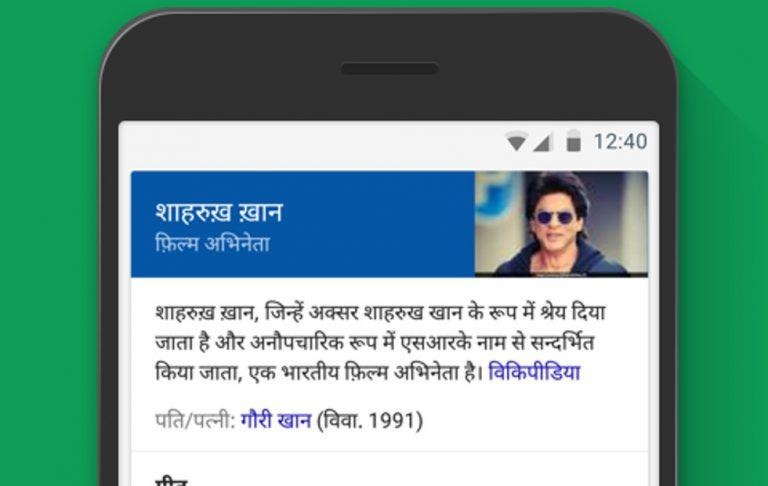 Not too long ago, major tech companies saw China as the next frontier in business. While that may still be true to some extent, much of the focus has lately been shifted to the growing power that is India. Google and Apple, for example, have been earnestly working with the local government and companies to secure a foothold in the subcontinent. Yesterday, Google launched Android Go, practically "Android Lite", at its Google for India event. But while that was probably the highlight, it wasn't the only thing it had in store.
India has the second biggest population in the world but it isn't the biggest when it comes to the number of Internet users. It was only this year, for example, that the country marked 400 million Internet users, a fourth of its total population. Internet access is still at a premium, which is why Android Go and this new generation of "Go" apps are designed to be smarter about the way the use data and hardware resources.
Google Go might sound like a board game, but it is really just the new name for what was once known as Search Lite. Available now in India as well as Indonesia, Google Go's experience is optimized for even quicker access to suggestions and to minimize data usage. This day also marks the full launch of Files Go, technically Android's first formal file manager. But more than just give access to files outside their respective apps, Files Go lets you diagnose your storage space and, perhaps more interestingly, share files with nearby devices without an Internet connection.
Going beyond the "Go" theme, Google has announced an India-first feature for Google Maps called "two-wheeler mode". This gives routes suitable only for motorcyles and scooters, perfect for one of the largest two-wheeler markets in the world. Also catering to local practices, the mode will show local landmarks along the route that riders and drivers can keep in mind so they won't have to constantly stop and take a look at their phone.
One of the most intriguing announcement is the arrival of Google Assistant on the JioPhone. While Google Assistant is almost a mainstay in Android smartphones, the JioPhone is not an Android phone nor is it even a smartphone. This marks the first time Google Assistant made available on a feature phone and perhaps tests the waters for others to follow. Presuming it actually takes off in the first place.
SOURCE: Google