Android Go Is Just A Config, Not New Version, Of Android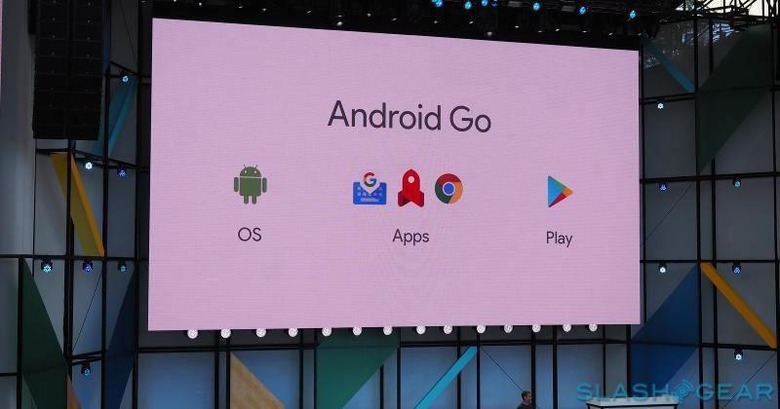 It's not that hard to compare the recently announced Android Go with the more or less dead Android One initiative and conclude that the former replaces the latter. After all, both target entry-level devices which are most likely going to litter emerging markets. Considering the Android Go presentation was direct to the point but short on the details, that conclusion is easier reached. But in a post-I/O interview with NDTV, Google VP of Product Management for Android and Google Play Sameer Samat makes it pretty clear. No, Android Go isn't replacing Android One, and, no, it isn't a distinct version of Android either.
Android Go is just Android, or, to be more exact, Android O. It isn't a distinct version of Android like, say Android Wear or Android TV, and not even a "custom ROM" of Android, like, a TouchWiz or an EMUI. It is, instead, a configuration that OEMs can use when building smartphones with 1 GB of RAM or less. It's a configuration that just happens to disable some resource-wasting features, pre-installs more resource-friendly versions of certain Google apps, and highlights third-party apps with a similar bent.
This is distinctly different from Android One and there might even be a time when the two paths cross in the near future. Android One reflected more the Nexus program, with Google recommending a certain set of hardware, putting a vanilla Android experience on top, and promising a certain period of updates. Initially, those hardware requirements were locked down to low to mid tier components but Google eventually relented and removed those limits. Still, it probably won't be impossible to see an Android One device with low enough specs to warrant running Android Go.
Since Android Go isn't a different version of Android, there is no fragmentation to worry about. At least that's the theory. Android Go is Android O, so developers need not really write a different version of an app. In fact, Samat even implies it could help fix the problem of fragmentation, since developers will be able to target low-end devices without having to worry that those devices are forced to run older versions of Android. And since it's Android O anyway, any device running Android Go will be able to install any regular Android app, even the full versions of apps like YouTube, but at their own expense.
Google is confident that by the time Android Go phones launch next year, there will still be a sizeable market of very low-end phones, despite the bottom line these days rising to 2 GB of RAM. It won't be making Android Go available for existing or higher end devices, however. But, since this is Android and open source, it will only be a matter of time before some other developers make that a thing.
VIA: NDTV