Android gets support for multicore processors from ARM and ST-Ericsson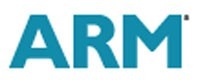 ARM has been pushing its slick new Coretex-A9 MPCore symmetric multi core processor for a while now. The ARM processor consumes less power and operates at lower voltages and frequencies than single core processors, while offering increased performance. This makes the device perfect for smartphones and portable electronics.ST-Ericsson and ARM have announced that they have teamed to enable support for the Android OS on multiple core ARM Cortex-A9 processors. ST-Ericsson's high-performance U8500 platform features the Coretex-A9 dual core CPU.
Support for SMP within Android will allow Android devices to step up to a new level of performance and capabilities for rich web content and multimedia. The optimized platform from AT-Ericsson will feature the Cortex-A9 and a Mali-400 GPU offering support for up to 120 hours of audio playback and 12 hours of 1080p video playback on a single charge. No time frame was offered for the debut of devices using the U8500 platform and Android.