Android gets first malware, McAfee says don't be a Chicken Little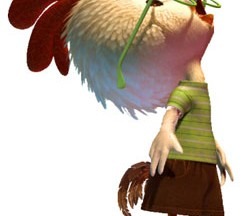 Android devices have been hit with their first malware. The malicious app is one that performs mobile subscription toll fraud according to McAfee Security. The security firm has confirmed the existence of the malware, but tells Android users that the sky isn't falling.
McAfee categorizes the software as low risk for consumers and corporate users because the distribution of the app is limited. The app in question poses as a player for multimedia content and asks to send text messages during its installation.
The crux of the malicious app is that whether the installer agrees to send the texts or not, the app does. The texts are sent to Russian premium SMS services and drive the user's phone bill up. McAfee also reports that it was unable to confirm if the app was ever available on the Android Market and points out that this sort of app has been around on other platforms for a long time.