Android Call Screen Transcripts show moms freaking out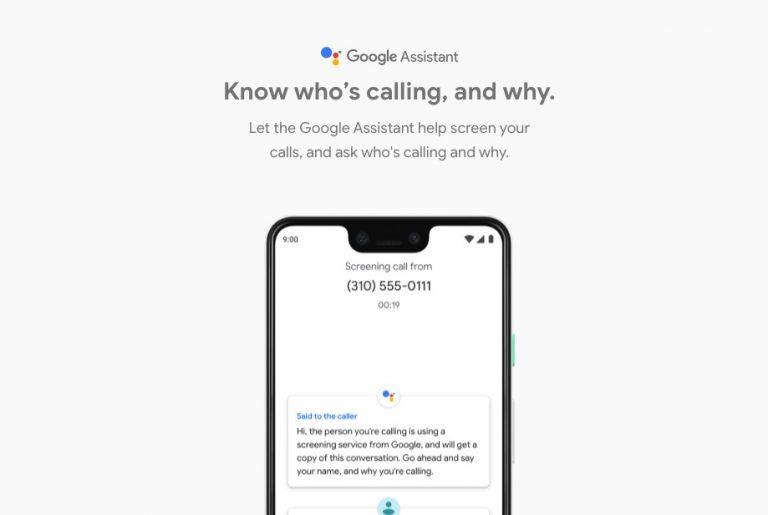 Announced back in October, Google's new Call Screen for Android has the potential to be a killer feature. Or it could ensue in both hilarity and controversy, the latter like Google's AI-powered Duplex. We really didn't know for sure, going in blind with most behind the screen conversations. That is, until Google finally started rolling out the Transcript feature. At least someone on Reddit claims to have already gotten the feature and his mother's reaction might represent what most human callers would experience.
As the name implies, Call Screen filters out calls even before they reach the user. The idea is that it will use the same AI that powers Google Assistant, Duplex, and a whole host of other Google voice-related services to analyze what the caller is saying and relay that information to the recipient. It could, in theory, weed out robocalls and scams right at the root. At least until bots become smarter.
Unfortunately, only the user/recipient will know that it's also a bot doing the screening. Unless the caller is tech-savvy enough to be updated on the latest Android and Google tech. They might misinterpret Call Screen as a scam, a prank, or, worse, some woman (or man) their child has enlisted to fend off calls from parents. And with Transcripts, you'll finally find out, and maybe potentially regret, how the other side reacted.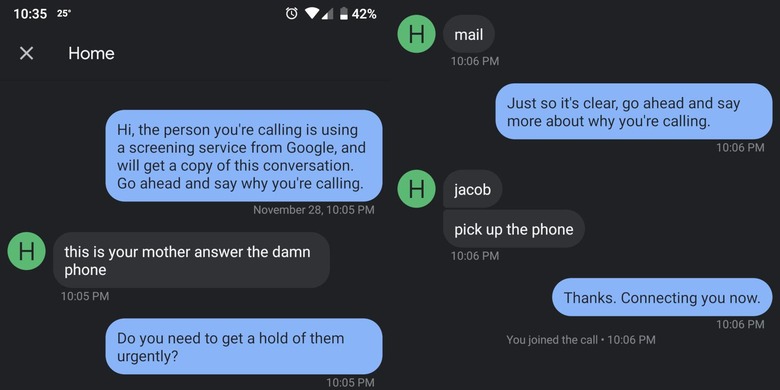 Call Screen transcripts aren't yet widely available and, at least based on the comments, only Redditor Rjmiller416 has gotten it. Whether his tale is true or not, it's not hard to imagine how parents would react in a similar fashion. When it does become available to everyone, users can simply dig into the Details for each Recent call to see what transpired in the background.
Google has yet to also clarify the privacy details for Call Screen. It assures that processing and screening only happens "on device" but has left the door open for uploading data later on. It's just one step away from being in the same legal gray area as Duplex, especially since recording and transcribing phone calls is still a debated topic in many territories.