Android Auto adds local weather icons to the status bar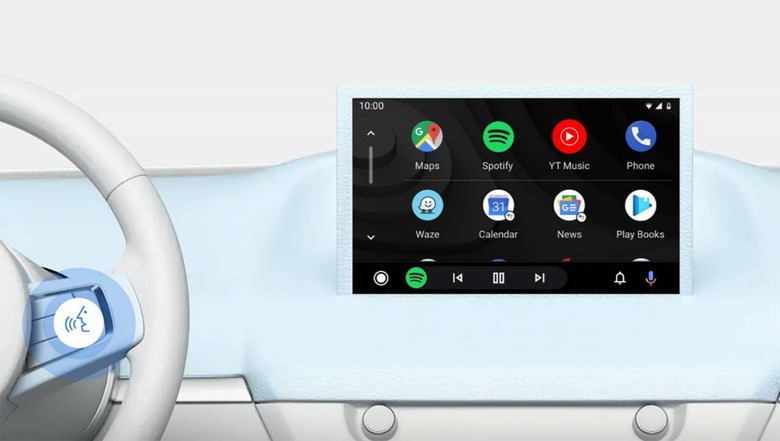 If your vehicle has Android Auto, you can now use the system to quickly view your local weather. Users started noticing the new feature over the last week, reporting that they show up as two small icons in the platform's status bar. Don't expect to get a full weather forecast, but it's not like you're missing much — you could easily view a more detailed outlook from your phone when you're not driving a vehicle.
Early last year, Google released a major redesign of its Android Auto product, one that added a dark theme, improved media controls, and other welcomed things. The big downside, however, was that the weather widget feature disappeared amid this. As a result, drivers weren't able to easily see the current weather for their particular location.
As first reported by Android Police, Google has changed this by adding weather back onto Android Auto. Users can see the general weather in the status bar near the temperature, connectivity, and phone battery information. If it is sunny out, for example, users will see a sun icon. If it is cloudy out, users will see a cloud icon.
Users report seeing weather icons for rain and snow, as well, but it's uncertain how many different icons Google may have to cycle through. It could prove useful if the weather updates to show upcoming weather for the near future, but is obviously of limited utility if limited to only showing the current weather conditions.
Android Auto is a driving experience that can be downloaded onto your smartphone or pulled up on a compatible car's infotainment system by plugging your Android handset into the car's USB port. Obviously, you'll need a compatible car with an Android Auto package for the latter option, but the Android Auto app on a phone can prove very useful for drivers, too. The interface is simplified with large, easily tapped icons.