Android 5.1 Lollipop update comes to Motorola, HTC, LG phones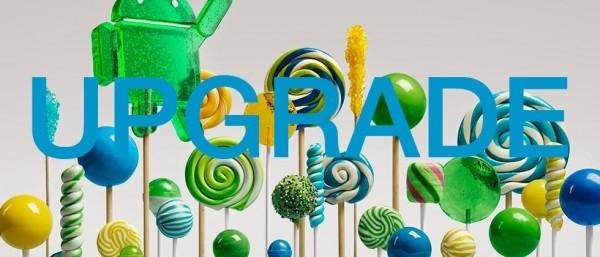 The Android update to version 5.1 Lollipop has been launched for several smartphones over the past week, and two more today for Motorola. As of this week the original Motorola Moto X has been cleared for early landing with a "soak test" for the software on AT&T. We'll be expecting Android 5.1 Lollipop for the original Moto X on other carriers soon – AT&T appears to be the first to be bringing this software to the masses for the first Moto X this week.
The original Moto G LTE – not the first Moto G – is also attaining Android 5.1 Lollipop this afternoon. It would appear that the Unlocked version of the device will be first, followed by carrier versions where applicable. We'll expect all Moto G models to be jumping to Android 5.1 Lollipop before the end of the month.
Your Moto X for Verizon or AT&T or T-Mobile should be getting the bump to Android 5.1 Lollipop this week if you've not already seen it earlier this year – reach out and speak if you're not already there.
The HTC One M9 Developer Edition has also been updated to Android 5.1 Lollipop as of the 4th of July, 2015.
T-Mobile's lesser-known LG G Stylo and LG Leon have been updated to Android 5.1.1 Lollipop as of the 3rd of July.
The Huawei Ascend Mate 2 has been given the go-ahead for Android 5.1 Lollipop "preview" – so expect a full version... soon.