Android 5.1 Lollipop factory images released for Nexus devices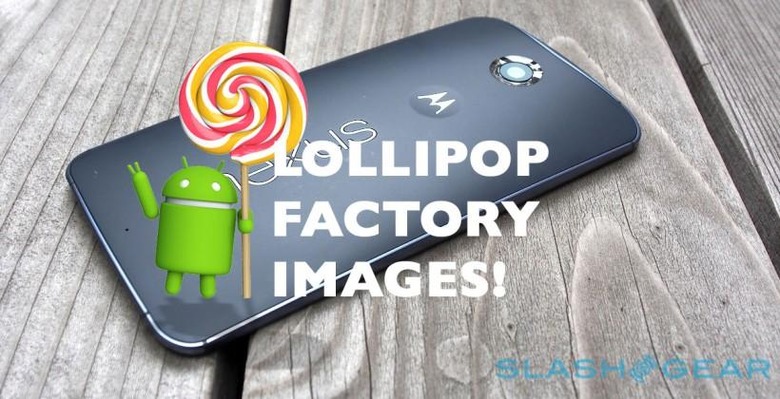 Supposing you've got a Nexus device in your possession, you know the thrill of getting an Android update. Not just any Android update, one that brings a full extra digit to the tens spot after the five. This isn't a new desert – it's a .1 for your Lollipop. Google has begun posting Android 5.1 Factory Images for Nexus devices of all sorts this week, and that includes Nexus 5, Nexus 7, and Nexus 10, too. While we've not yet seen the Nexus 9 appear on this list, nor the Nexus 4, we'll expect at least one of the two to pop up soon.
With a factory image of Android 5.1, users will begin to be able to exiting and new ROMs of all sorts. In addition to being able to work with the full gamut of interior bits and pieces – developers, that is – regular users will be able to flash this package to get back to stock. Real stock, not a falsified stock.
Updated binaries are included here as well with all new drivers, everything you need to flash to your heart's content.
• Nexus 4
• Nexus 5• Nexus 6• Nexus 7 (2012) WiFi
• Nexus 7 (2012) 3G
• Nexus 7 (2013) WiFi
• Nexus 7 (2013) LTE
• Nexus 9
• Nexus 9 LTE
Above you'll see the full list of potential Nexus devices with links to their system images at Google. This list will hopefully be updated – it will be just so long as Google adds images for the devices on the list.
Stay tuned if your device is not yet added – we'll keep an eye out!