Android 5.0 Jelly Bean tipped by ASUS
There's a good chance that the next version of Android will be code-named Jellybean, that we already knew – now what we're hearing from ASUS is that they're quite likely to be on the list to be first on the market with said operating system. Generally Google chooses one manufacturer to work closely with them to create one of what they call their "Nexus" line of devices to demonstrate a "vanilla" or "virgin" version of their newest operating system. As ASUS now has a close relationship with Google, so says their corporate vice president, they'll likely be amongst the first to release a device with the update right out of the box.
It's unclear whether the quote, which comes from TechRadar, really truly does confirm the code name for what we must assume is Android 5.0, one version higher than the current Android 4.0 code-named Ice Cream Sandwich, but it's a very juicy set of words all the same. Have a peek at what Benson Lin (ASUS corporate vice president) said this week:
"ASUS is very close to Google, so once they have Android 5.0 I think there will be a high possibility that we will be the first wave to offer the Jelly Bean update." – Lin
The first tablet to be granted the Android 4.0 Ice Cream Sandwich update on the market was the ASUS Transformer Prime, a device which was already on the market at the time. There was no tablet member of the Nexus family released for the Android 4.0 update, instead Google relying on the Galaxy Nexus made by Samsung, a smartphone, to carry the load on its own. Thus far the closest a tablet has come to being part of the Nexus lineup was the Motorola XOOM, a device which shouldered the Android 3.0 update known as Honeycomb.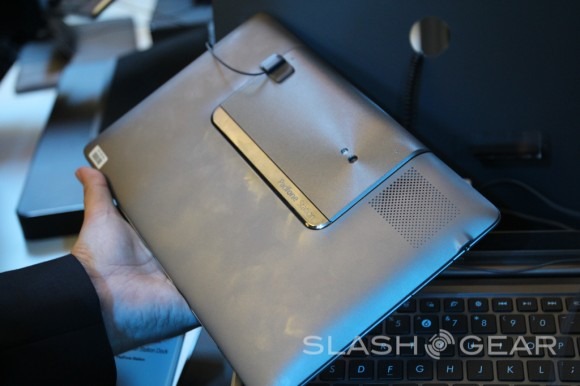 We expect that ASUS certainly has a good chance of being one of if not the exclusive device makers for the future release of whatever Google ends up calling their next operating system version, and a device such as the Padfone might not be far off from the truth when it comes to presenting such an oddity. We'll know soon enough!
[via TechRadar]