Android 4.4 KitKat teased with candy bar-themed statue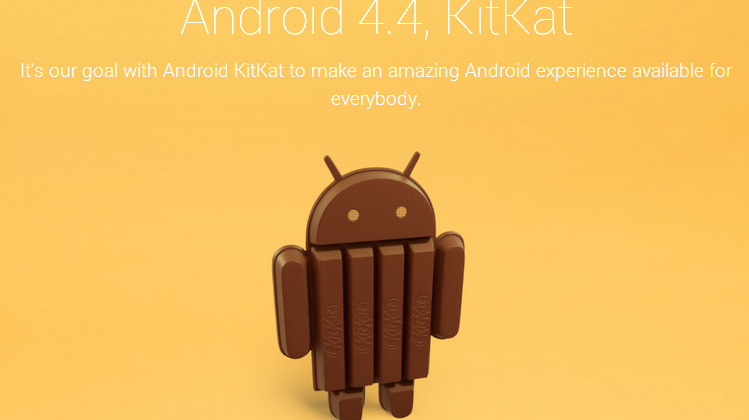 Google's Sundar Pichai of Android fame has taken to Google+ to tease some information about Android 4.4, revealing its official designation as "KitKat". As in, the candy bar. He also posted up a picture of an Android statue that appears to be made of chocolate and features a KitKat candy bar as the body, and Android.com has gained a new timeline mentioning the version.
The naming keeps in line with Android's treats-centric theming, but is the first to toss an actual product's trademark/branding into the mix. There are no mentions of partnerships from Google or Mr. Pichai, but unless this is a rather dry bit of humor, we're guessing there must be some licensing going on. The choice is an interesting one, to say the least.
Said Pichai in his Google+ post: "On my return from Asia, I was also thrilled to find [the giant chocolate statue below] waiting to greet me on the front lawn – love the new #AndroidKitKat statue and can't wait to release the next version of the platform that is as sweet as the candy bar that's one of our team's favorites."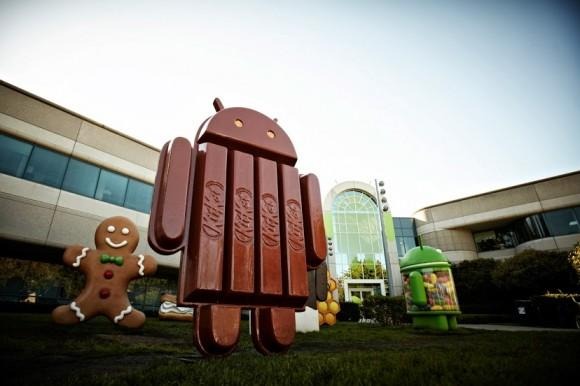 So, for a little while at least, the Android mascot has now become a KitKat candy bar mascot, and soon we're going to be unable to discuss the latest iteration of Android without craving chocolate. So it goes. We'll be sure to let you know once Google (or Nestle, it would seem) drops some more details, but until then let us know what you think!
SOURCE: Google+